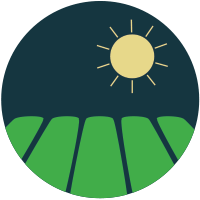 Agriculture
Haiti has one of the highest levels of food insecurity in the world. Nearly half the population does not have enough to eat, and 1.3 million are highly food insecure. Haiti has a heavy dependence on food imports, which has led to a decline in the agricultural sector. In its current state, Haiti cannot sustain itself.
What We Do
Our programs are focused on meeting the food challenges rural Haitians face. We provide farming resources, create scalable solutions, and further the agricultural education of local farmers. By focusing on sustainable farming solutions that meet the community's needs, we tackle food insecurity, giving families the power to feed themselves.
Food Production
Growing food locally is critical to creating food security. With an expert team of trained farmers, Many Hands resources its feeding programs using crops grown sustainably on our campuses. Through our production, supplemented with investments in local crops, we feed more than 1,600,000 meals a year.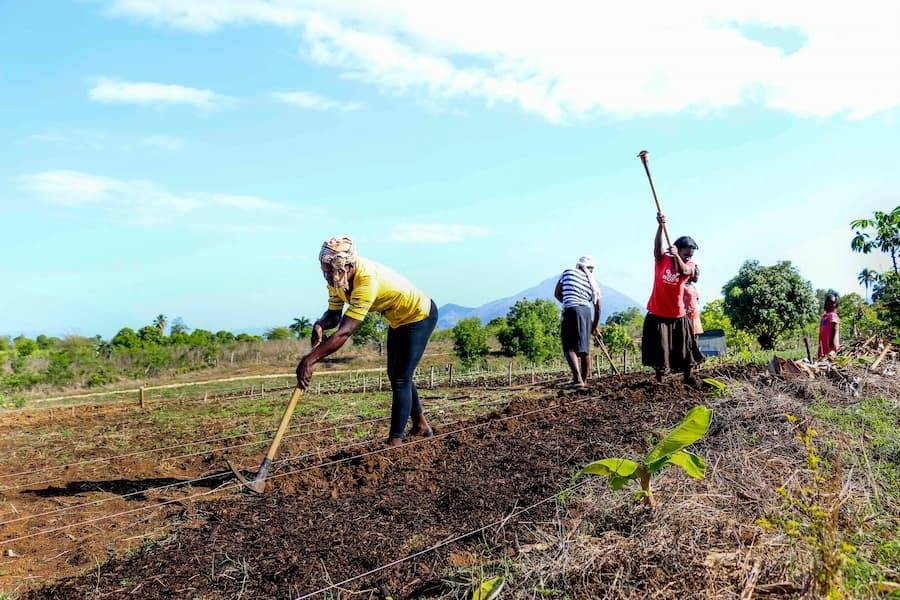 Agronomy Technical School
This training program teaches local farmers the best practices and techniques, allowing them to diversify their skills and increase crop yields.
We select leaders from communities to train in best agricultural practices and techniques. Students learn from a qualified Haitian Agronomist, working together in classes and training plots. Students gain access to tools, water, seeds, and more.
Husbandry Economic Project (H.E.P)
The H.E.P. farmers cooperative is a holistic approach to community development, providing a sustainable income for families.
The cooperative works on a family-based distribution model. Parents with children in our programs can learn to breed and manage their goat herd. Successfully bred livestock can be sold back to Many Hands, feeding children in our programs. The profits they make are matched by Many Hands and then placed into an education fund for their child.
By providing families with a means to support themselves and their children, we are giving power and dignity back to families.
Food Distributions
Many families in Haiti are food insecure and unable to feed themselves consistently. Getting them food to bring relief is a critical first-step in breaking the cycles of poverty.
We partner with local and U.S. organizations and supply meals to Haitians facing poverty or malnutrition. We work with partners Meals from the Heartland and Convoy of Hope to distribute pre-packaged meals while using our crops to provide food for local communities and programs.
Community Gardens
Community (or Alpha) Gardens are plots where caregivers in the First 1,000 Days program can grow food for their families or to sell. They receive help, guidance, and training from our agriculture team. Caregivers come to our campus to tend their gardens, learning skills and techniques as they work. When the crops are ready, caregivers will harvest them to eat or sell back to Many Hands for use in our programs.
Raised Gardens
Many disabled Haitians are unable to support themselves financially. With no sustainable income or access to food, they rely on others. We empower these individuals by teaching them to grow food using a raised garden bed. These are installed either on our campus or at their homes.
These garden beds allow disabled individuals to create food security for themselves. Participants receive instruction and some starter seed. They come daily to weed and water their gardens, learning from our agricultural team. The produce they grow is theirs to use or sell.
Support the Many Hands for Haiti's Agricultural Programs!
Help bring hope to families in rural Haiti. Your donations support our sustainable programs, bringing food security to thousands.