Housing in rural Haiti is a critically important issue. Many families cannot provide adequate shelter due to a lack of resources and supplies. Rural homes are often made of mud and sticks, making them highly susceptible to extreme weather conditions. Many of these homes are less than 300 sq ft, usually housing an average of six people. With dirt floors, these homes cause sicknesses of all kinds, particularly in children. Additionally, many rural dwellings lack necessities such as running water and electricity, further increasing the likelihood of health issues and putting more strain on family incomes.
By changing families' physical space, we transform the family entirely in tangible ways. Providing cleaner living conditions can reduce illness by up to 90%. Long-term, this simple change can reduce household costs for medicine while ensuring adults are healthy to earn a consistent income for their families. It also provides psychological relief, providing families with a home that brings dignity.
Concrete Floors
One of our goals is to provide each family enrolled in our Love in Action initiatives with a cement floor. New floors reduce sickness in children, dramatically decreasing infant deaths from preventable diseases and increasing school attendance in older children. It can also save parents on unnecessary future medical expenses.
$500 provides a typical Haitian home with a floor. This cost covers materials and labor for each home. We strive to source local materials and labor, creating a benefit not just for the family receiving the floor but for the local economy too.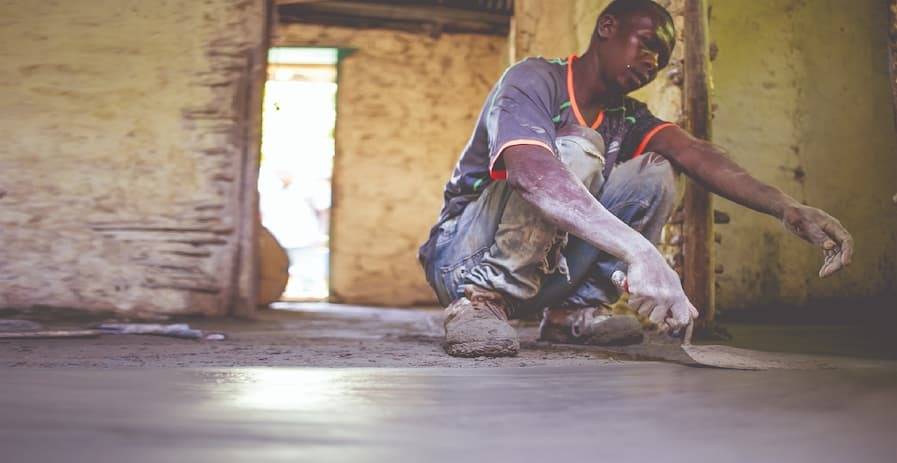 Home Rebuilding
Working in local areas, we identify families with the most critical need, building them a new home. These homes improve their physical situation and help promote a safe family environment.

Our new home builds in Haiti have an average cost of $5000. We lay a solid foundation and use cinder blocks to create a strong house, reinforcing the walls with rebar and pouring a cement floor. These new homes are safe and clean, transforming the lives of families who live in them.
After building their home, we continue to walk with families. Many Hands chaplains and staff visit homes and monitor the family's transition into their new house. We also provide food and medical support on a case-by-case basis.
Before
The typical Haitian house is made of mud, stick, and scraps. These homes are less than 300 sq ft, usually housing an average of six people. With dirt floors, these homes cause sicknesses of all kinds. Sometimes, it can be the difference between a child getting an education or not.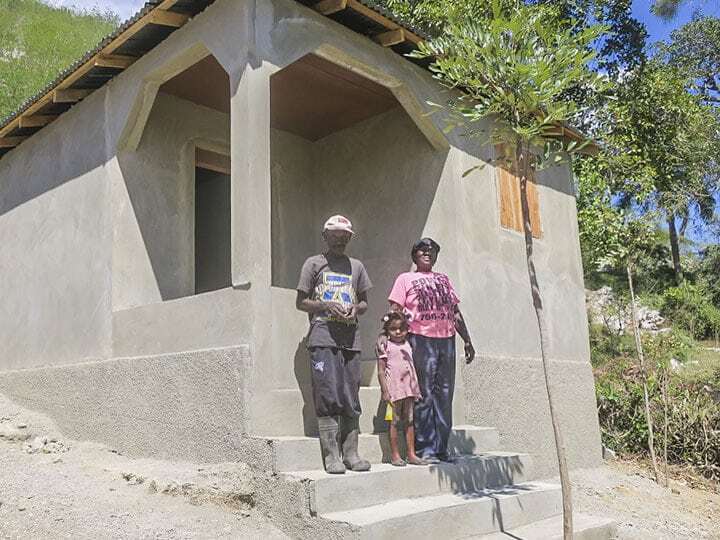 After
Families in our new home builds are provided with a clean, strong, and safe living environment. These homes are built to last. We use local labor and resources to build them.
Over 7,000 people living in safe homes
Over $1,000,000 invested in safer homes
Provide Families a Safe Home with Many Hands for Haiti Today!