ABOUT SAFE HOMES
By providing access to safe homes, we are helping to restore people's physical and psychological health, providing safe places to raise families. Meeting this need also allows us into people's lives, where we share the love of Jesus in word and deed.
Concrete Floors
Creating safer living conditions in homes.
Many houses in Haiti are built from mud and stick, with unfinished floors made of dirt. We think this is unacceptable and strive to change this. Our Concrete Floor program began in 2013, as a result from seeing children in our programs with high amount of skin disorders and constantly being sick.
OUR PROCESS
Most of our families who receive a cement floor live on less than $2 a day. It is first our goal for every family in the Mil Jou program to receive a cement floor. If that need has been met, we use local leaders to identify those most in need of floors. This helps us create a connection within each community and family, building trust and understanding. As we build these connections, this often helps us identify others in need.
Often, short-term teams will help pour and finish floors during trips. A donation of $500 provides a typical Haitian home with a floor. This cost covers materials and labor for each home. We strive to source local materials and labor. This creates a benefit, not just for the family receiving the floor, but for the local economy too. The family is responsible for providing the water to install the floor and feeding the crew working on the home. 
OUTCOMES
One of our goals through the program is to provide each family enrolled in our Love in Action initiatives with a floor. This reduces sickness in children, dramatically decreasing infant deaths from preventable diseases, and increasing school attendance in older children. Parents are then saving money on any related medical expenses.
We also partner with multiple churches, who often help provide donations necessary for floors.
Interactive Map
Use the map to view houses that have been given a new floor. Green and Blue diamonds represent houses that have received a new floor.  Click on a floor to see a photo of the family with their new floor.
This map is updated periodically and may not represent every house we have completed. Since the program began in 2015, we have been able to provide over 900 concrete floors. We know at least 60 floors were installed between 2013 and 2015 and are not represented. This has provided up to 6000 people with safer living conditions in the Pignon area.
Home Rebuilding
Building new, clean homes for families in poverty.
Can you imagine not having a safe place to sleep and rest? Many in Haiti face this reality, and it leads to continual health and psychological issues. With many unable to even afford the foundations for a small house, having a family home is an impossible dream.
HOW WE HELP
Working in local areas, we identify families with the most critical need, building them a completely new home. These homes improve their physical situation and help promote a safe family environment. 
Our new home builds in Haiti have an average cost of $4000. We lay a solid foundation and use cinder blocks to create a strong house. Walls are reinforced with rebar and a cement floor is poured. These new homes are safe, clean, and transform the families who live in them.
After homes are built, we continue to walk with families. MH4H chaplains and staff visit homes and monitor the family's transition into their new house. We also provide food, and medical support on a case-by-case basis.  
Before
The typical Haitian house is made of mud, stick, and scraps. These homes are less than 300 sq ft, usually housing an average of six people. With dirt floors, these homes cause sicknesses of all kinds. Sometimes, it can be the difference between a child getting an education or not.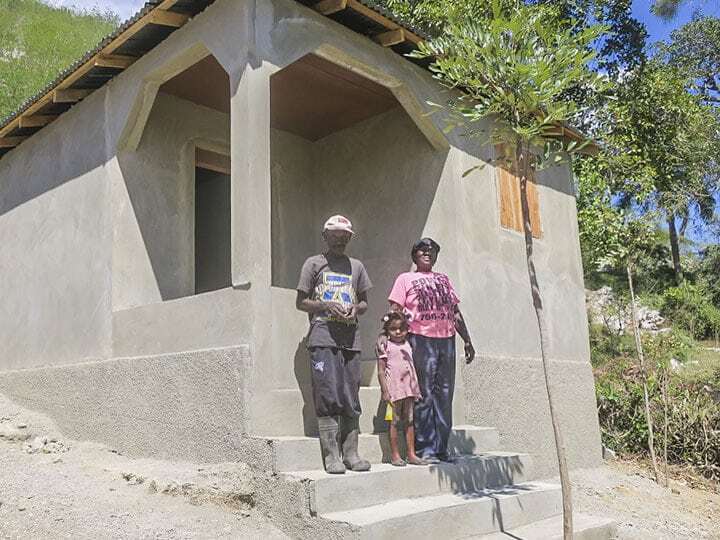 After
Families in our new home builds are provided with a clean, strong, and safe living environment. These homes are built to last. We use local labor and resources to build them.
Provide a family with a Safe Home
Change the future of a family.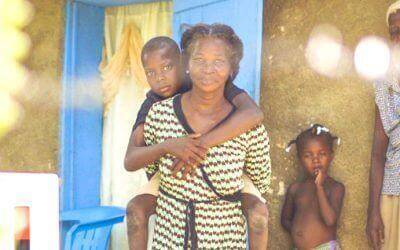 Khaki's Story Healing through P.E.T. Carts Khaki was your average boy, but at the age of four, something changed…Khaki could no longer walk or stand on his feet. This is his story. A visiting mission team were distributing food in Khaki's rural community. They found...
read more