Sarah Ripperger
Agriculture Intern
Improving the lives of others through her God-given talents.
Bio
Sarah grew up in involved with Lutheran Church of Hope from a young age. This involvement led her to go to Haiti for the first time during her Junior year of college.
 After two short term mission trips to Haiti, Sarah saw something special in the work that was being done and felt a calling to do more. She understood the importance of giving her time and knowledge to improve the lives of others through her God-given talents.
Her Role
Following her graduation from Iowa State University in May 2019 with a degree in Chemical Engineering and Environmental Studies, she will be moving to Haiti for three months as an agriculture intern. She will be able to use her educational background on agriculture projects with the primary goal of creating income for local farmers.
HOW CAN YOU HELP?
By supporting Sarah financially, you are enabling her to continue the daily work God has called her to do in transforming communities and walking in love with the people of Haiti. Simply click the button below and fill out your information. Please know that she is grateful for every gift, however big or small.
Join our mailing list for updates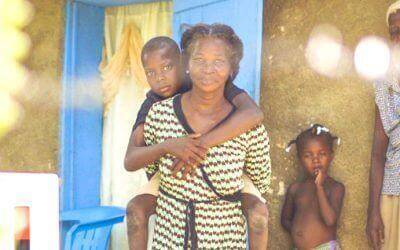 Khaki's Story Healing through P.E.T. Carts Khaki was your average boy, but at the age of four, something changed…Khaki could no longer walk or stand on his feet. This is his story. A visiting mission team were distributing food in Khaki's rural community. They found...
read more