Small Actions Have Legacy Potential
Sitting on the back of a well-worn donkey, a 43-year-old man ascends up a winding path towards a fortress called the Citadelle. At 6'1", 200 pounds, black with gray-streaked hair, and sweat dripping down his back, this man is wildly out of place. He is one of the few white people to be seen, surrounded by people of a significantly darker color. Over the past week, he had spent time in a small, rural community in the central plateau of Haiti called Pignon. He had come with members of his local Iowa church, hearing about this opportunity through colleagues and friends. He left his wife of 20 years at home, with their three children, to seek God's will by serving in the poorest county in the Western Hemisphere. This man was my father, Denny Brand.
Growing up, I remember taking out the old photo book, with its 4 x 5 inch photos safely protected behind the clear plastic page holders. Pictures of thatched-roof houses, technology starved hospital rooms, dirt roads, and people riding donkeys. There was one particular picture of a sign that hung over the toilet declaring, "If it is yellow, let it mellow. If it is brown, flush it down!" As a kid, these pictures fascinated me. And right in the middle of it all, there is my dad, with his goofy straw hat, loving on people that looked completely different than my small town Iowa settings. What a sight!
In Acts 8:26-40, Philip, a follower of Jesus, saw an angel that told him to go south to Gaza. Out of obedience, Philip went and on the way, he met an Ethiopian eunuch, who had an important position in Kandake. This Ethiopian had a scroll of the book of Isaiah but had no idea how to interpret what he was reading. Philip, prompted by the Spirit, told him the good news of Jesus Christ and that Jesus was the fulfillment of this very passage. The eunuch was overwhelmed with joy and asked to be baptized. Philip baptized the Ethiopian eunuch and the Spirit immediately took Philip away, and the eunuch no longer saw Philip, but the eunuch went on his way rejoicing.
We don't get to choose our legacy moments, but rather are prompted to action, through the Spirit, to be obedient to still, small voices. My dad can't exactly tell you why he said, "Yes" to going to Pignon, Haiti. Philip can't exactly explain why he was to walk to Gaza from Jerusalem and approach a chariot sitting alongside the road. But, both went, both obeyed, and both had impacts that rippled for generations. Aksum, the ancestor of modern Ethiopia, was a powerful Christian Kingdom, starting in 50 A.D. and reaching its zenith somewhere around the 300s to 600s. We don't know this exactly, but I can bet this eunuch played a part in that story.
"I am who I am because
of the life he lived."
My dad is battling an incurable cancer. We might have months or we might have years. We just don't know. I write this as my first entry into this year-long writing process, as I want my dad to know that I am standing on his shoulders. I am who I am because of the life he lived. I can see farther, I can stand firmer, and I can love deeper because my dad paved the way for me. Many Hands for Haiti would not be possible without those pictures and stories of a 43-year-old-man, my dad, loving on Haitians. My dad planted a seed in my seven-year-old heart to love people that look different than me, to seek to understand that which is foreign, and to go to places that needed help. I grew up with stories of Haiti and its people. And when I was 18 years old and had an opportunity to go to Haiti, I said yes without hesitation. It's what my dad did.
Many Hands for Haiti is standing on the shoulders of Denny Brand, my dad, whose small actions had legacy power. Thank God he said "Yes" to that 1986 trip to Haiti, as many lives have been forever changed.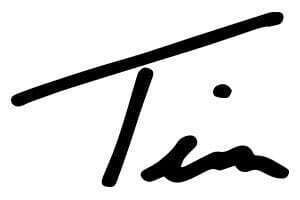 Become Love in Action for children like Kerlin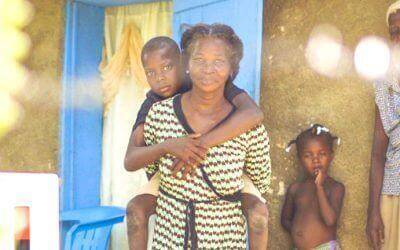 Khaki's Story Healing through P.E.T. Carts Khaki was your average boy, but at the age of four, something changed…Khaki could no longer walk or stand on his feet. This is his story. A visiting mission team were distributing food in Khaki's rural community. They found...
read more