Bruce Heerema during a trip to Kenya
Saturday, March 3, marks the one-year anniversary of the passing of my friend and mentor, Bruce Heerema. Bruce was a larger-than-life man, having earned a free agent contract with the Chicago Bears in the early '60s. But, as physically big of a man Bruce was, his heart for ministry was even bigger.  Let me tell you about Bruce.
Growing up in Pella, most kids knew the name Bruce Heerema, as he was a pillar in the community. Being a savvy business man, he was one of the owners of Heritage Lace and at one point in his life, an owner of the Iowa Barnstormers arena football team. At the end of 2011, I had left my business job to go and work full-time for Many Hands for Haiti, making no salary at the beginning. Having to raise my own salary, I was told by multiple people to go and talk to Bruce, as he was a generous, Christian man and he might be interested in what we were doing.  I sheepishly called him, thinking for sure he would have no interest in meeting. His reply: "Come to my office tomorrow. We will talk." What I didn't know at the time was this was the first of many meetings Bruce and I would have.
Upon entering his office, we immediately hit it off. I loved business and history, so it was fascinating for me to hear how Bruce had navigated the business waters, from working at Boats Furniture to owner to the early days at Heritage Lace to becoming a multimillion-dollar company. We then transitioned to talking about Bruce's mission work in Africa, his visits with the people in that continent, and the start-up businesses he helped launch. I had no idea of this side of Bruce. He lit up, and the passion he had for this subject was palpable. He talked about using business as a tool to alleviate poverty and the potential for ministry based around business. I had read a lot on this subject, but this was the first person I had met who was actually doing it. I was in heaven. By the end of the meeting, Bruce had written me a nice check to help kick-start a salary for me and I thanked him.
"He caught the vision for what God wanted to do and the passion with which the ministry had to see it through."
In November, 2012, God anointed a vision in me and others to start a thrift store in Spencer, IA, to help serve the community needs right around us and at the same time, be the economic engine for ministry in Haiti. I had lots of questions on how to exactly do this new business-as-ministry, start-up business and we were a young organization, without the financial backing to start a project of this size. I knew to whom I should talk – Bruce Heerema. I called Bruce and he said, "I'm glad you called. Meet me tomorrow in my office."
Like all Bruce meetings, we hit the ground running. In this particular meeting, I saw Bruce's heart to serve the Lord. He caught the vision for what God wanted to do and the passion with which the ministry had to see it through. After about 45 minutes, he told me he would like to pray on it and get back to me. I heard nothing for a few weeks and in early December, I remember lying in bed, with an incredibly overwhelmed heart. I knew what God wanted, but I didn't think it was possible. Maybe the dream was too big, and I should let it go. I prayed to God from the depth of my toes, asking Him to send someone to come alongside this vision, as I was about defeated. The next day, I got a phone call from Bruce saying, "Come to my office today." I showed up and on his desk was a sizeable check, the largest one we had received at that point. "I believe in what you are doing. I don't want any recognition for this. Use this as seed money and go get more. You can do this." I left his office and was completely overwhelmed, shocked someone like Bruce would believe in someone like me to this level. It catapulted me and the ministry to get the rest of the funding needed for the store. On August 3, 2013, we opened Many Hands Market.
Opening day of the Many Hands Market in Spencer, Iowa.
"He was in tune with his Creator, and when God said to do something, Bruce listened and faithfully obeyed. I'm so thankful he did."
I had no idea what hung in the balance from Bruce's decision. In October, 2014, we lost everything we had started in Haiti (another story for another day) and had to rebuild from the ground up. Because the thrift store was in place, we had the financial cash flow coming from store profits to not only restart ministry in Haiti, but rebuild an entire campus. Without a thrift store in place, we'd have no ministry. It is that simple. At the time, I had no idea the impact of this decision, but I think Bruce understood exactly what he was doing. He was in tune with his Creator, and when God said to do something, Bruce listened and faithfully obeyed. I'm so thankful he did.
Many Hands for Haiti stands on the shoulders of Christ-following leaders like Bruce Heerema, who faithfully listened to God's call, poured into people with potential, and used his resources and expertise for Kingdom work. His gift of mentorship is now a stone in my foundation, one of which I can build upon. The last time I talked to Bruce was December, 2016, with him unexpectedly passing a few months later. We talked about life, about Jesus, and about the vision of Many Hands. He encouraged me to be bold, as the vision was solid, and to not play small. "Dream big," he said. I miss my friend Bruce and the talks we had together. At the same time, I celebrate the one-year anniversary of him living in paradise with Jesus.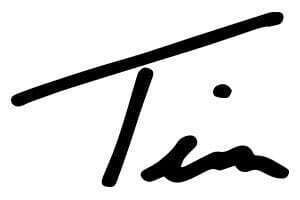 Become Love in Action for children like Kerlin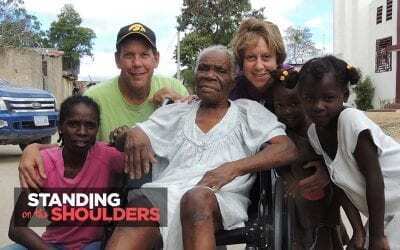 Many Hands stands on the shoulders of Tim and Lucia Van Maanen, whose sacrificial "I'm with you" spirit forever set our organization on God's path.
read more