Challenging the Assumption
Heather Brown at Thrive for 5 in Savanette, early 2014
It was Saturday, June 1st, 2013, and I was sitting in a Minneapolis hotel conference room, attending a Promise for Haiti partners conference, with my colleagues Christi Gabhart, Karmen Brown, and Heather Brown. Sitting in a typical U-shaped layout, presenters were giving updates about various projects and discussing future opportunities for working together.  In attendance were representatives from partner organizations of the Promise for Haiti organization, doing work in Pignon, Haiti, with geographical representation from Tennessee, Minnesota, North Dakota, Iowa, Texas, and New York, to name a few. Many of these representatives were doctors, successful business owners, and church leaders, and I was humbled to be in the presence of such experienced people.
"
I didn't know one of these questions would forever change the trajectory of our work in Haiti.

"
At the appointed time, it was my turn to present to the group what God was doing through Many Hands for Haiti, in partnership with Promise for Haiti. With passion, I shared all the wonderful work, like building a cholera clinic, opening the Pella Christian School of Pignon, building a new campus in Savanette, launching the Many Hands Market in Spencer, and the expansion of feeding programs for the hospital patients and school children in nine primary schools. At the end of the presentation, I asked if there were any questions. I didn't know one of these questions would forever change the trajectory of our work in Haiti.
"You said you were feeding children at primary school age, correct? That is what, five to twelve– year –olds?" asked Dr. Art Trask, an experienced doctor with much medical Haiti experience.
"That is right, Dr. Trask," I answered flatly, "we are feeding kids in school."
"What about kids younger than school-aged? What are you doing for them?" he asked further.
"Nothing. We don't have a structure to reach them," I said, more defensive than the first answer.
"What about deworming? Are you deworming kids?" he pressed harder.
"No. Not at this time," I bemoaned, knowing exactly where he was going.
"Then what you are doing isn't going to change anything. The majority of physical and mental development happens before the age of five. These kids coming into school are already stunted and no matter how much food you give them, they won't catch up. You have to get to them earlier. If you really want to change anything, you have to figure out how to feed children from zero to five," Dr. Trask stated in a very doctor-like way. He was right and I knew it.
"We've never been the same since…"
In Luke 5:37-38, Jesus taught in parable about challenging the assumption. Jesus said, " And no one pours new wine into old wineskins. Otherwise, the new wine will burst the skins; the wine will run out and the wineskins will be ruined. No, new wine must be poured into new wineskins." To effectively create change, new ideas can't be limited by old assumptions and restricted by myopic thinking. New ideas need to be started with new assumptions and new structures.
After the partners' conference, Christi, Karmen, Heather, and I started to question the assumption of feeding children only at school, based upon the question and statement from Dr. Art Trask. What if we could do this differently? After much discussion on the three-hour drive from Minneapolis, MN, to Spencer, IA, the idea for the Thrive for 5 program was born, targeting caregivers and their children, ages zero to five, helping the most-at-risk children get above the malnutrition line before they ever step foot in a primary school. We launched the first Thrive for 5 program in Savanette in September, 2013. We've never been the same since, in a good way.
Since that three-hour car ride almost five years ago, we've learned so much on how pivotal this program is for sustainable change in our communities. For children, 92% of brain growth occurs before the age of five. Chronic malnutrition, unhealthy living conditions, and lack of love and emotional support will result in irreversible stunting, preventing a child from reaching his or her full potential. For parents, nearly all desire to possess the power to be able to care for their child at a physical, emotional, and spiritual level. Unfortunately, many parents in Haiti have resigned themselves to believing this isn't a possibility for their family. This breaks our heart, for both children and their parents.
With God's guidance, this mindset is changing in the communities where we have long-term relationships. The Thrive for 5 program has evolved into the more-encompassing, deeper-impact program called Love in Action, addressing these core issues at the root of the problem, empowering children and parents to transform together towards sustainable change. We can chart a new course for these families, transforming a community through strengthening families.
Many Hands for Haiti stands on the shoulders of people like Dr. Art Trask, who challenge the assumption and ask questions to drive sustainable change. In November, we did assessments of our PS2 class, who started with us when they were two and now are four years old. Over those two years, these kids have grown on average 3.75 inches and gained 3.3 pounds per year. In preschool, the majority of them are early READING at age four. In January, we launched our H.E.P. goat program for Love in Action parents, giving them a real, tangible opportunity for an educational savings plan, giving them the power to pay for their child's future education. Later this year, we will be launching an adult literacy program, giving the opportunity for all Love in Action parents to be able to read and write. These are all examples of new wine in new wineskins, just as Jesus taught. With time, they will age into fine wine, creating something truly special, worthy of praise.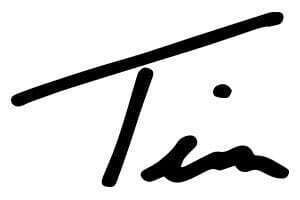 Become Love in Action for children like Kerlin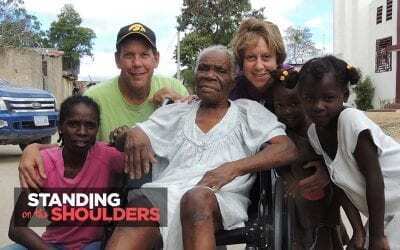 Many Hands stands on the shoulders of Tim and Lucia Van Maanen, whose sacrificial "I'm with you" spirit forever set our organization on God's path.
read more