Mark Hoffschneider and Jeremy Johnson visiting Haiti in 2016.
When I said yes to God's call to go into full-time ministry, all I heard from God was to "be available." I had no idea what that meant, but I made a covenant with God to be available to do whatever He asked. In March 2012, God steered me towards Mark Hoffschneider, then Director of Missions at Lutheran Church of Hope. Little did I know how much this relationship would allow for God's light to shine bright, bringing the everlasting love of Christ to many people.
I give God total credit for orchestrating this entire relationship. On February 22, 2012, I reached out to Mark via email, calling him "Mike" the entire email! Insert foot into mouth. Mark did respond back to me, even despite the name snafu, telling me he was in Ghana and wouldn't be able to meet until the end of March. On March 22, 2012, Mark and I met for the first time. He was gracious, listened intently, and asked good questions. He was seasoned and oozed wisdom. I was raw and oozed passion (and probably a bit of ignorance). We met for about an hour, exchanged contact info, and ended the meeting cordially.
"God is going to use this in mighty ways…He will explode your ministry.
I really believe this."
At that point, I'd love to say God beamed a heavenly light down and in a booming voice said, "This is the church for whom I've opened the doors for you. Together, in my name, you will do great things for the Kingdom." Unbelievably, this wasn't the route God chose to reveal His plan. Instead, there was no contact between Mark and me for over a year. In April 2013, I had a meeting with Meals from the Heartland and at the time, Mark was sharing an office with them. After my meeting with Meals from the Heartland, I stopped to talk to Mark and something was different. I think we both understood God had been working pretty hard in the other person and it just clicked. Soon, Mark and I were talking at least once a month, with Mark going on a "vision trip" to Haiti with me later in the year. The first Hope mission team went to Haiti with us over Christmas 2013. The second mission trip went in June 2014. Then, September 30, happened.
I will forever be thankful for Mark's response to our turmoil at the time. At this point in our relationship, Hope had every right to leave Haiti and stop supporting us. But, they didn't. They prayed for us. They talked with us. They spent an entire Saturday on October 18th with us, listening to what happened, engaging with our followers, and speaking encouragement. I remember sitting with Mark during lunch that day and he said to me, "God is going to use this in mighty ways. If you can navigate these waters, He will explode your ministry. I really believe this." I needed those words at that moment. We weren't alone and God was at work, even though it was hard to see at the time.
Fast forward a year later. Mark and I are meeting at the Hope West Des Moines campus, as Mark believes Hope is supposed to do an Advent project with Many Hands. After laying out a few options for him, he really likes the "Do Something Concrete" project, putting in cement floors in homes for the entire community of Sylvain. Our plan was 100 cement floors, with a budget around $50,000. We roll this out to the congregation and it explodes in a God way. At the end of the Advent giving, we not only have enough funding for cement floors in the 100 homes in Sylvain, we now have the resources to install 787 cement floors into homes around Pignon. Picture a jaw hitting the floor. After talking to our Haitian team, we felt it was very important to honor our commitments and install all of these floors, even with the increased numbers, in the same time period we had promised before the God explosion. We would start in February and be done at the end of November. We also promised to give the same level of detail to Hope, with each home getting GPS coordinates on a map, paying local crews to do all the installations, purchasing all supplies locally, taking pictures of each family in front of the house, giving each family a Bible, and praying with each family and inviting them to a life with Christ. This was a God project on every level, with us being able to deliver on each commitment. Because of this project, we were able to establish trust with multiple communities, pay suppliers and contractors on time for their work, bless families with a cement floor and Bible, and see God move with over 100 people giving their lives to Christ because of concrete floors. I'm still in awe of this project.
Praying with a family who received a cement floor through the "Do Something Concrete" project.
One of my favorite images in my head, showcasing the heart of Lutheran Church of Hope, is of Pastor Jeremy Johnson. Pastor Jeremy traveled to Haiti with us in April 2016, to see firsthand the impact of this Do Something Concrete project. To start the work day, our staff always does a time of devotion and prayer, giving the day to God. Here sits this Executive Pastor of a very large, very influential North American church, surrounded by Haitian workers from various backgrounds: yard workers, security guards, cooks, leaders of programs, and pastors. During introductions, Pastor Jeremy tells the group he is a pastor from the U.S. and he is very humbled to be in their presence, as there is much he wants to learn from them. I proceed to tell our Haitian team that Pastor Jeremy's church is responsible for the Do Something Concrete project funding. Our staff explodes in gratitude, wanting to put Pastor Jeremy on a pedestal. In all sincerity, Pastor Jeremy refuses the pedestal and proceeds to teach on 1 Corinthians 12 and how we all make up the body of Christ. Jeremy says, "We are just an arm, nothing more important than you in the function of the body. You are the hands in Haiti, serving your community. We rejoice with Jesus how He put us together for such a time as this." Amen, Jeremy.
Many Hands for Haiti stands on the shoulders of churches like Lutheran Church of Hope, who understand their calling as part of the global body of Christ, resourcing people with the heart of Jesus to be the hands and feet in their communities.  We are one of thousands blessed by this congregation and their extraordinary call to reach out to the world and share the everlasting love of Jesus Christ.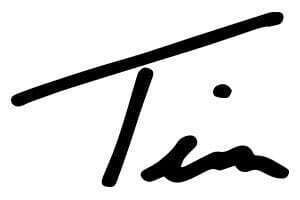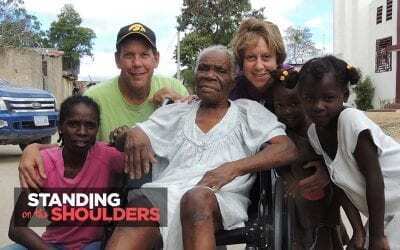 Many Hands stands on the shoulders of Tim and Lucia Van Maanen, whose sacrificial "I'm with you" spirit forever set our organization on God's path.
read more