A boy and his mother. A mother and her boy. The bond between the two is something special, something to behold, when wrapped in love. Bev Brand, my mother, has breathed life into me from the first moment she held me in her arms. She is my earthly voice, my biggest source of encouragement, and the person who believes in me more than anyone this side of heaven.  From my first cry when she nuzzled me to her chest, she planted seeds into my soul, forming and shaping me into what I am today. When the God-vision for what could and should be in Haiti took root, she stoked the coals and fanned the flames till the vision burst into a raging fire. On this Mother's Day weekend, let me share about my mom.
"The core of her is faith, wrapped in love, spilling onto anyone who comes into contact with her.

"
"He has shown you, O woman, what is good.
And what does the Lord require of you?
To act justly and to love mercy and to walk humbly with your God."
Micah 6:8
My mom taught me what "good" meant. "Good" is not having the most money, having the best clothes or house, or even the perfect family. "Good" is to allow your six-year-old son to crawl up on your lap after supper, as the best part of the meal is being held by Mom. "Good" is writing notes of encouragement on my papers, on my mirror, and in the books I was reading, watering those seeds planted years before. "Good" is being actively involved in the church and demonstrating to your children through actions what it means to be a disciple of Christ. "Good" is continually pointing your son to a higher calling to serve those in need, even when what the world is offering looks pretty good at the time. Mom set the bar for what "good" looked like for me, and this has been a guiding principle in my life and the life of Many Hands.
"To act justly" hits the nail on the head for Mom. I have never seen my mom waiver in her faith or act differently than what she said she was. Mom is who she is no matter the circumstances, both in joy and in pain. "To love mercy" describes the way she loves, as she does so with no thought of return. She gives and gives and gives and the Lord blesses her, filling her cup to overflowing. The core of her is faith, wrapped in love, spilling onto anyone who comes into contact with her. There is never a question of Mom's love. "To walk humbly with your God" is truth never spoken more clearly about Mom. Mom walks hand-in-hand with Jesus with humility, better than anyone else I've ever seen. She is one of the most talented people I know, as she can do ANYTHING. From being an amazing artist, to one of the best professors in Central College history (just ask the teachers she taught), to preaching in front of the church, to writing a Bible curriculum, to planning a mission trip, to being a super-fun grandma, all things easily flow from her. Yet, I've never heard her brag about herself or her family. Ever! Growing up, she made sacrifices constantly for the sake of others and to ensure we kids had all we needed. She taught me how to deal with success and failure, and she continues to model it as she loves my father through cancer.
Tim and his mother through the years
Most people have no idea the family pain we've gone through in this call to Haiti, and Mom has stood right in the middle for all of us. As I've learned over the years, when you heed God's call, Satan does all he can to derail us from the calling. Typically, it is a very personal bullet shot right at something very near and dear to you. For me, this bullet came at our family. As we launched Many Hands and were working in Haiti, my father and I were at odds about the best way to go about the work. This was deep, this was real, and this was painful. Mom stood in the middle and held us together. Her prayers, tears, and unshakable faith that God works all things for the good of His people brought us through troubled times. Without Mom in the picture, this whole thing falls apart.
Because of the love I was shown by my mother, I carry a passion for mothers to love their children in the same way. This is why we launched the Love in Action initiative for children, ages prenatal to five-years-old, and their caregivers, to equip them to be the earthly love of God to their families. Our desire is for parents to become Oaks of Righteousness for their children, as described in Isaiah 61:1-4, as parents can be the best earthly voice of God for their children. Just as my mother loved me, so we desire for our Haitian mothers to love their children.
Bev visiting a Haitian school
Many Hands for Haiti stands on the shoulders of Bev Brand, my mother, who through her actions shows us what is good, how to act justly, to love mercy, and to walk humbly with our God. I love my mother with all my heart and thank her for the years and years of encouragement, prayer, and love she has shown me. I also know she has shown this same love to so many other people, touching lives along her path. Someday, and Lord-willing not anytime soon, she will go to Jesus and see him face-to-face and hear Him say, "Well done, good and faithful servant." And she will see all the faces of the lives she has changed and the applause from Heaven will be thunderous!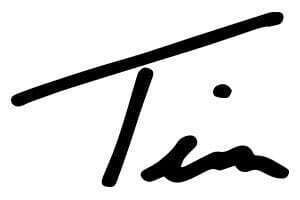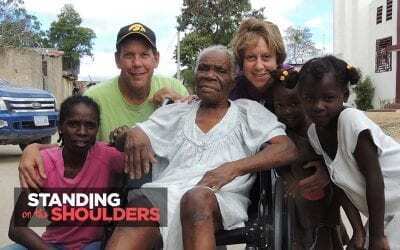 Many Hands stands on the shoulders of Tim and Lucia Van Maanen, whose sacrificial "I'm with you" spirit forever set our organization on God's path.
read more