Perseverance Against All Odds
Ralph had the world in his hands. At 36 years old, he had three beautiful and healthy daughters, a wife by his side, owned a grocery store with his brother-in-law, and a house to call his own. With a singing voice to die for and a jokester, joyful spirit, life radiated from his being.
Ralph was part of the local Fire Department
Then one day, he had a headache. It got worse and worse, until he ended up in the hospital.  He went into emergency surgery, as a blood vessel had burst in his brain and he was hanging on by a string. To stop the bleeding, the doctors had to tie the blood vessel in a knot, leaving his entire left-side of his body completely paralyzed. The year was 1958 and Ralph was my Grandpa De Cook.
Upon waking from surgery, he was told he would never live a normal life again. He wouldn't be able to walk, hold a job, and would be bed-ridden for the rest of his life. His life was ripped away from him, altered in an irreversible way. His wife had to sell the business, as there was no way Ralph was able to contribute to making it profitable. Darkness set upon the family, and hope was hard to come by. All seemed lost.
But, the doctors didn't know my Grandpa De Cook. After a few dark years, he taught himself to walk again, even with the left side of his body completely paralyzed. He would take one step forward with his good leg, then drag his bad leg in front of him and use it as a crutch, and take a small step forward. He dragged himself around like this for almost 40 more years. During this time, he held a full-time job as a county auditor, learned to drive a car, played golf with one hand, went hunting, and was an elder in his church. He ended up having nine grandchildren, of whom he took golfing, did joint wood-working projects, and went on family vacations with his entire, extended family.
There are many Grandpa De Cook stories, but one of my favorites that displayed his character happened when he was around 70. He used to walk to church (yes, he walked to church) and on that day, it was icy and snowy. On his way home, he slipped on the ice. After falling, he got up, dusted the snow off of himself, and walked the rest of the way home. For the next day and a half, he continued to walk around and told no one of this fall. Finally, after the pain was too much, he went to the doctor, found out he had broken his good leg– the one he put all his weight on when he walked– and ended up in the hospital for the next eight weeks. Even a broken leg wasn't going to stop my grandpa from walking.
"Whenever I doubt myself and I want to stop running the race before me, I remember my Grandpa De Cook."
On January 10, 1998, at 75 years old, my Grandpa De Cook suffered a massive stroke. It was my senior year of high school, and before this, he rarely missed a sporting event, always sitting in the front row of the bleachers. He wouldn't make it back to another game. The stroke didn't take him all at once; as in typical Grandpa De Cook fashion, he wasn't going easily. But, it was clear that he wasn't going to recover. When things were headed downhill, I remember walking into his hospital room and at that point, Grandpa couldn't talk. He could just blink. I held his hand, got right up next to him, and told him that I loved him would never forget what he taught me. He looked at me intensely and blinked repeatedly. He didn't need to say anything. We connected, and we both understood. I will never forget those eyes.
Working in Haiti is hard. Beyond a shadow of a doubt, this is the hardest thing I've ever done. I've been ridiculed, persecuted, and threatened. I've seen and experienced things that break my heart over and over again. Whenever I doubt myself and I want to stop running the race before me, I remember my Grandpa De Cook. I see him dragging his leg, walking when no one said he would ever walk. I remember his eyes blinking at me, telling me he loves me and is proud of me. My Grandpa persevered against all odds. So will I. So will we.
The last basketball game Ralph attended
This week marks the 20-year anniversary of my Grandpa De Cook no longer dragging that leg and running into the arms of Jesus (January 22, 1998). My Grandpa De Cook never stepped foot in Haiti, nor was he around on my first trip. But, Many Hands stands of the shoulders of my Grandpa De Cook, whose character of perseverance runs through the heart of our organization. Let us run with perseverance the race marked for us. Let us never grow tired and weary of doing good in this world.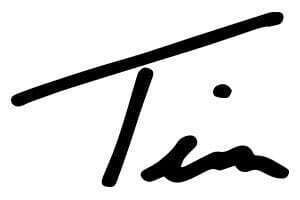 Become Love in Action for children like Kerlin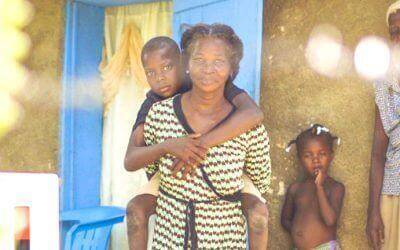 Khaki's Story Healing through P.E.T. Carts Khaki was your average boy, but at the age of four, something changed…Khaki could no longer walk or stand on his feet. This is his story. A visiting mission team were distributing food in Khaki's rural community. They found...
read more