"I want to do what you do," stated Liz Clarke in a matter of fact tone. At the time, she was drifting between jobs, without a clear purpose for the next step in her life. "No, you don't. I can promise you, Liz, you don't want to do what I do. But, there is something I do think God is calling you into," I chimed back, with a sly smile on my face. "Go to Haiti and we can talk when you get back." This was October 2013, right before Liz went on her first mission trip with us to Haiti. Little did we know the path God was setting before us. Fast forward five years from that conversation and Liz has since opened up two ministry-driven Mango Tree frozen yogurt stores, moved to Haiti and coordinated installation of 787 cement floors, managed 250 daily meals for kids and their caretakers, and talked with thousands of Haitians in their homes, at church, or on the street, showing the love of Jesus. In January 2019, she will open up another center in a new Haitian community for us to do focused, deep, and transformative daily ministry with families. Liz is living her life on purpose and for a purpose, and it is amazing to step back and watch God work through her, utilizing her unique gifts and talents.
Liz visits a family with a new cement floor, reading from their new bible.
"I haven't found anyone who Liz won't give an opportunity to be loved."
First and foremost, Liz loves Jesus with all her heart and is willing to do whatever He asks. There is no doubt when talking to her and seeing her in action, she loves Jesus. Second, Liz loves people of all shapes and sizes. I haven't found anyone who Liz won't give an opportunity to be loved. She is a great lover of people. I know this source of love doesn't come from Liz, but rather from her Savior, Jesus Christ, who extravagantly loved Liz first. She knows this as well. One gift Liz possesses is her ability to be vulnerable. She tells her story, her entire story, warts and all, and she reveals the depth of pain, sin, and selfishness that resides in her. It is from this brokenness that she is made strong. I know it sounds backwards, but it is true. As Liz is vulnerable, it creates a strong and quick connection with people, allowing her to be a witness for Christ and His extraordinary love and grace. It allows walls to come down and for empathy to be present. Liz is friend to all because this brokenness resides in us and she gives us courage for Christ to use it for His glory.
Liz gifting a bible to an elated man
This reminds me a lot of Paul in the Bible. Paul used to be Saul, a religious zealot with a passion to destroy and kill Christians. Then Paul collided with Christ on the Damascus Road, shifting his religious zeal to proclaiming the truth of Christ. The religious zeal for Paul was always present, but it was pointed in the wrong direction. The same can be said of Liz. Liz always had the ability to be a friend to anyone, anywhere, no matter their past. But, before the collision with Christ, this friendship could have taken a more selfish path, leading to more brokenness. Now, Liz uses these same gifts to point people to Jesus, leading people to life and restoration. It is not a coincidence that she is being used to take people marred by sin and remaking them in the perfect image of God. She holds a belief about their possibilities because she knows all Christ has done for her. And she loves them, through it all, because Christ loved her, through it all.
Many Hands for Haiti stands on the shoulders of Liz Clarke, who through her vulnerability, loves people and points them to Christ. I sometimes give Liz a hard time, as I remind her of the conversation we had about her wanting to do what I do. She since has recanted, as she has learned her gifting is not in administration. Thank God that we aren't all made the same, as the body of Christ needs all our gifts to bring about transformation in this broken world. Liz has been a tremendous friend to me, especially during the darker times of ministry, and I'm a better person today because of Liz being in my life. And I know I am not alone in this statement, as Liz touches lives wherever she is placed.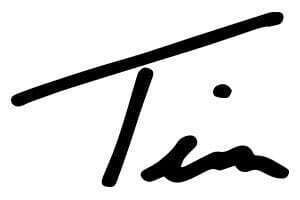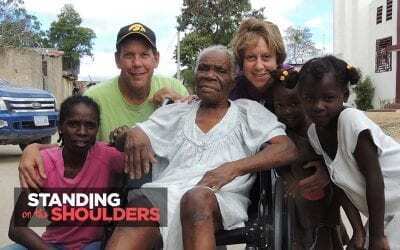 Many Hands stands on the shoulders of Tim and Lucia Van Maanen, whose sacrificial "I'm with you" spirit forever set our organization on God's path.
read more
BRING FAMILIES OUT OF POVERTY
GIVE TO THE 50/50 Campaign AND TRANSFORM TOGETHER WITH Families IN RURAL HAITI.
BRING FAMILIES OUT OF POVERTY
GIVE TO THE 50/50 CAMPAIGN AND HELP FAMILIES IN RURAL HAITI.