Kalou and his family at their home
One of my favorite movies of all-time is The Lion King. Released in 1994, I was a high school freshman and even though it was an animated movie, I still was drawn to the film. One of the characters in the movie is Simba, the cub of Lion King, Mufasa. Simba had a lot of potential, but when he was young, he was undisciplined and lacked direction. One day, his pride got him into trouble. Mufasa saved him but lost his life in the process. Simba ran from his troubles and his destiny to become the Lion King, fleeing to another land where no one knew his true identity. Eventually, his destiny collided with him, forcing Simba to look at his past and step forward into his true calling to fulfill the place of his father and become the Lion King of the Pride Lands. During this process, Simba transformed and he was no longer the individual he was when he fled the Pride Lands. When I came back to Haiti in 2016, I met a modern-day Simba of Sylvain, Abner (Kalou) Alexis.
"He commanded respect in the community and seemed to know everyone."
I have witnessed so much growth in Kalou, it brings a huge smile on my face. The first time I sat down with him and dug into his story, I could tell this man was on a transformation journey. Growing up in Sylvain, Kalou said opportunities were limited. In his younger years, he was an industrious man, but undisciplined, eventually moving to the Dominican Republic and overseeing a large operation. But, he had a wife and children back in Sylvain and knew he needed to make a life with them. To make ends meet, he became an alcohol distributor, going town-to-town, picking up and selling clarion, the poor man's alcohol of Haiti. Still making poor choices, he caused much pain for his wife and they were always fighting. Then, he collided with Many Hands.
Kalou (center, left) at staff devotions, 2015
In 2015, we prayed to God to reveal the community where we were to restart ministry, as after many attempts, it became clear the door was shut to restarting in Savanette. We talked to community leaders, we did prayer walks, and we sought council on how best to move forward. When we came to the community of Sylvain and viewed potential land for purchase, we met Kalou for the first time. He commanded respect in the community and seemed to know everyone. After we moved forward with the purchase of the land and started to build on the ground, we needed someone to protect the tools and building equipment, as well as keep an eye on the ground. Kalou was the man for the job. Then Kalou started to attend our community Bible studies. He started to pray with us and read the Bible on his own outside of our meetings. I remember vividly a community Bible time and Kalou had been reading the book of Romans and had lots of questions. Romans is not the easiest book to understand, especially for a new Christian, so I did my best to help Kalou understand what Paul was trying to say. More than the words I said, I could see Kalou was asking the right questions and genuinely seeking answers. It was amazing to see.
"
Kalou demonstrates God's heart of protection to Many Hands and our people under his watch.

"
After some time, we knew Kalou was the man to head up our security team for the campus. From day one on the job, Kalou has been our protector, ensuring we can do ministry the way God intended in the community of Sylvain. To have a protector in your midst is to witness the heart of God. Read Psalm 91, that says the Lord is my refuge and my fortress in whom I trust. He will cover you with his feathers, and under his wings you will find refuge. You will not fear the night, nor the arrows flying by day. No harm will overtake you and no disaster will come near your tent. Kalou demonstrates God's heart of protection to Many Hands and our people under his watch. To have been led to a person like Kalou, when we needed him most and he needed us, is truly an act of God. We saved each other.
Kalou and his Many Hands security team
Many Hands for Haiti stands on the shoulders of Abner (Kalou) Alexis, who is our protector, demonstrating the heart of God. He is the Lion King of Sylvain, allowing the circle of life to flourish in all the Light touches. One afternoon, I sat down with Kalou and asked him if his life has changed since coming to Many Hands. His response, "Everything. Everything has changed. Life, for me and my family, is so much better. I am a better husband and father because now I am with my family. I'm proud of my job and I'm proud for my community. This is so much better." This is a man who has stepped into his God-given destiny, forever changing the path for his family and community.
Kalou washing feet during a Leadership Conference, 2016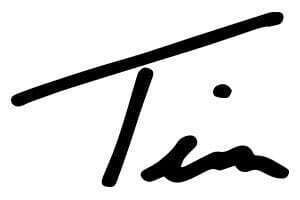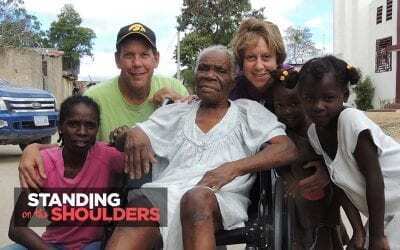 Many Hands stands on the shoulders of Tim and Lucia Van Maanen, whose sacrificial "I'm with you" spirit forever set our organization on God's path.
read more