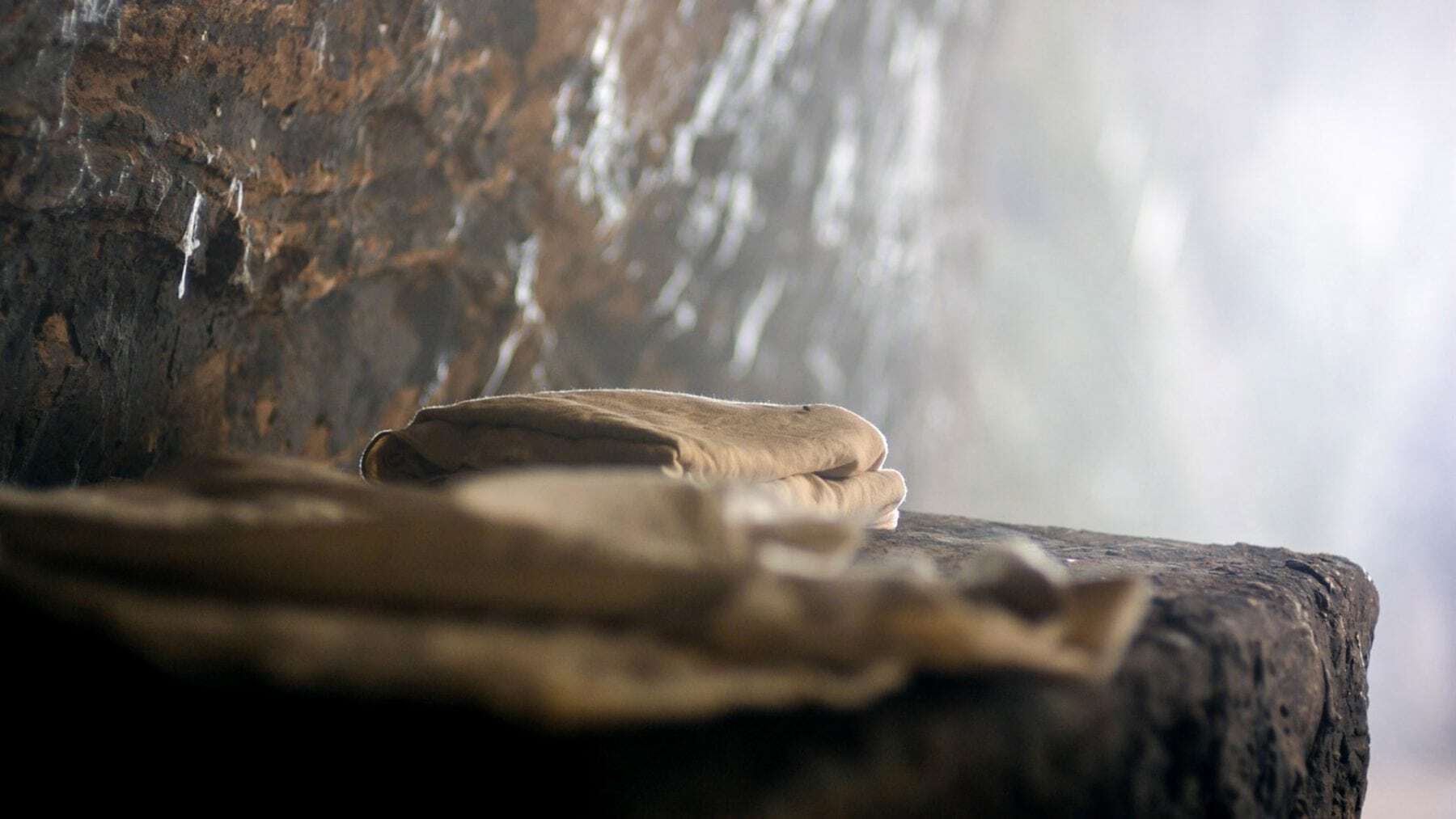 The Empty Tomb. Photo courtesy www.LumoProject.com
For the past three hours, the light was leaving Golgotha. Three men hung on a cross, one so badly beaten he was barely recognizable. Above him hung a sign that read "Jesus of Nazareth, King of the Jews." Within viewing distance was his mother, a few women who loved him deeply, and the only disciple who dared to follow Jesus to his crucifixion. Their world was crumbling before their eyes. Thirty-four years earlier, Mary, his mother, had an angel come to her and say she was to carry the Son of the Most High. Those who followed Jesus believed he was the Messiah. Only days before, he had ridden into Jerusalem on a colt to the crowds screaming Messiah and waving palm branches. But now he was hanging on a cross, dying a horrible, public, and painful death. On Friday around 3:00, after the cry of "It is finished", the earth shook and all the light in the world was gone.
"
…we live as empty tomb people.

"
As I gazed out the window of our locked mission house in Savanette, Haiti, I couldn't believe my eyes. It was chaos, as our world was crumbling before my eyes. My friend, our Haitian leader, the very person I had broken bread with in my house, was running around with a bull horn, spewing lies about our intentions and stirring the large community crowd into a frenzy. The crowd was livid, burning tires, and shouting with rage at Christi, Craig, Mark, Tim, Ebens, and me. A sorrow came over my soul and I wept. All seemed lost on Tuesday, September 30, 2014.
For many of us, we get fixated at this point in the story. In faith, many get fixated on the cross. We have crosses in our churches, around our necks, on our bodies, and in our houses. And rightfully so, as the suffering and sacrifice of Christ made us clean. He was the end-all Passover Lamb, taking the sins and stains for all eternity and carrying them to the grave. At that point in the story for Many Hands for Haiti, we lost everything we had been working on in five years of ministry. We lost our land, we lost our Haitian leadership, and we lost our trust with the Haitian people. I wouldn't wish what happened to us on our worst enemy. But, neither of these stories stop at this point.
After the Sabbath, on the dawn of the first day of the week, Mary Magdalene and the other Mary went to the tomb where Jesus was buried. Upon arriving, the stone was rolled away from the tomb and on it sat an angel, saying to them, "Do not be afraid, for I know you are looking for Jesus, who was crucified. He is not here; he has risen, just as he said. Come and see the place where he lay. He is going ahead of you. Tell his disciples." And then Jesus appeared to Mary! And soon, he appeared to the disciples and many others. This was so much bigger and better than any human had imagined. The tomb was empty and Jesus was alive!
As followers of Christ, we remember the cross, yes, but we live as empty tomb people. Jesus not only took the sin of the world on His back and washed it clean, He overcame death so that we may have life, life to the full. There is only one person throughout history who came from Heaven, lived on Earth, went to hell, came back to Earth, and went back to Heaven. All for us. Jesus is the way, the truth, and the life. He has gone ahead of us to prepare a place in Heaven to live with Him forever. He is going to come back in strength and power to right the wrongs. Jesus is the Hope of the world. We are empty tomb people!
"
We don't follow a dead guy; we follow a living, loving, good, powerful, and resurrected King!

"
On that Tuesday in September 2014, I looked out at the chaos around me, and I clung to this promise with all my being. Back up in the story a little bit. A couple of days before I left for Haiti, my mom called me and through tears, told me of a recent dream. In this dream, our community in Haiti was on fire, burning everything to the ground, leaving shards everywhere. In addition, there was a huge explosion in the sky, almost like the Challenger explosion, and I was in the middle of the explosion. She wasn't sure I was making it out and was calling me to warn me. Believe me, I knew the chaos I was walking into when I boarded the plane to Haiti. I also knew we were an empty tomb people, carrying the hope of Jesus Christ and no matter what happened, He was more powerful than anything we faced and His will would be done. Without this deep-seated belief of an empty tomb, as an organization, we don't make it through September 30, 2014. There is no earthly reason how we survive. It was only the power and the presence of the resurrected King Jesus that saw us through an incredibly hard time in our history. It was from these ashes God created something far bigger and better than anything we imagined. Because of this public trial, we had a testimony people could trust and wanted to hear. He used this painful experience for His glory.
During this Easter season, I pray for you to live as empty tomb people. We all have crosses we must bear in this life. For some, this cross has created a wound still open and gushing blood. For others, the wound is a scab, but easily torn off by life.  And for some, the wound has healed, but the scar is still present for all to see. Wherever you are at in this pain, be still and know that He is God. On the other side of this pain, there is an empty tomb, with a promise that nothing can separate us from the love of Jesus Christ. Not even death! Cling to this promise and live life in a way to point people to the empty tomb. We don't follow a dead guy; we follow a living, loving, good, powerful, and resurrected King!
Many Hands for Haiti stands not just on the shoulders, but we plant our feet on the firm foundation of an empty tomb. We are nothing without Christ and what He has done for us. May we remember the cross and the pain Christ endured for us. May we live as empty tomb people, with an unshakable hope in a resurrected King.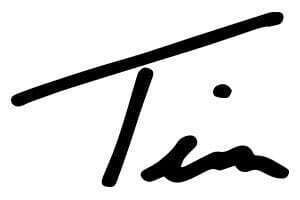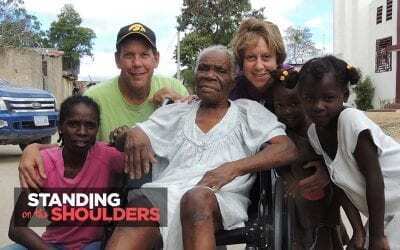 Many Hands stands on the shoulders of Tim and Lucia Van Maanen, whose sacrificial "I'm with you" spirit forever set our organization on God's path.
read more