In the Bible, David gets a lot of ink. He slayed Goliath, was anointed by Samuel as the future king of Israel, survived the assassination attempts by Saul, built the first great temple in Jerusalem, had a hard-core crash-and-burn event with Bathsheba, wrote many of the Psalms we read today, and was the start of the lineage to the ultimate King, Jesus. David was a major player in the Jewish and Christian faith and rightfully so. But, David didn't do this all on his own. In fact, David had a God-anointed friend, helping him grow in faith in his early years and providing the needed support for him to become the David we all now know. His name was Jonathan.
Jonathan was the son of King Saul, the rightful-by-birth heir to the throne of Israel. By all accounts, Jonathan was quite the warrior himself, as witnessed in 1 Samuel 14: 1-14. Jonathan possessed a Godly quality necessary for anyone following God's heart – humble service. After David killed Goliath in 1 Samuel 18: 1-4, Jonathan made a covenant with David to love him as himself. He showed this love by willingly giving David his tunic, sword, bow, and belt, representing Jonathan's identity. All this to a shepherd boy! Later, in 1 Samuel 20:4, David is at his wits end and Saul's attempts to kill him, so Jonathan finds David to encourage him and says, "Whatever you want me to do, I'll do for you." Jonathan fully submitted all he had to David for God to fulfill His purposes through their friendship. Simply amazing.
The Lord has a servant of the King right here in Iowa, with the heart of Jonathan, helping Many Hands for Haiti and countless other ministries throughout the world. His name is Larry Madole.
I first met Larry in 1998, as he helped lead my first trip to Pignon, Haiti. Larry was an unassuming man, joyfully going about serving in whatever ways possible. By trade, he was a carpenter and could make just about anything with his bare hands. He also loved the Lord intensely and this love emanated to those in his presence. When I went back to Haiti in 2000, Larry helped lead this trip, which became a foundational trip in my life, helping shape the ministry. In 2002, I went back to Haiti with my fiancé, Catie, and Larry was right there with us, helping lead the trip. In 2007, Catie and I led our first mission trip to Haiti and guess who accompanied us to make sure we got off on the right foot? You guessed it, our modern-day Jonathan, Larry Madole.
Larry (far left) on the first mission trip Tim and Catie led
"There is no Many Hands for Haiti without Larry Madole."
In 2009, Many Hands for Haiti became an official 501(c)3 and we needed board members with experience in Pignon. Larry said yes to being one of our first board members, helping guide us as we sought the Lord in our organization. When we built the Mango Tree in Pella, Larry helped build it for us. When we opened the Many Hands Thrift Market in Johnston/Grimes, Larry built our dressing rooms. There is no Many Hands for Haiti without Larry Madole.
As I reflect back on all that I've learned from Larry, there are two stand-out characteristics. First, Larry loves people. I haven't met anyone Larry doesn't love, despite their shortcomings. I've seen people steal from Larry. He loves them anyway. I've seen people cross Larry; doesn't matter, as Larry will turn the other cheek. I know that Larry's love doesn't come from himself, but comes from a Savior who loves Larry despite his failings. This love fills him up so much, it spills over to all the people he meets. He can't help himself because of the great love shown to him.
Second, Larry understands to love people, you go to where they are. Larry has spent countless days (years!) in Haiti, helping in whatever way was needed of him. He has spent just as much time, if not more, serving those at his local church, community and other outreach opportunities in the Des Moines area. He goes to where the people are, serving and living life with them, no matter how far away they are from God or how far their physical proximity to his home. That is what servants of the King do: love and live life with people.
Larry delivering a wheel chair to Maxino
Many Hands for Haiti stands on the shoulders of Larry Madole, a servant of the King, whose willingness to serve God and serve others is a foundation upon which we are built. Larry stood with us, heart and soul, as our legs grew stronger to stand firmer and walk farther into the darkness. You are a brother in Christ, Larry. Thank you for your presence in my life, our ministry's life, and the life of so many across the world, near and far.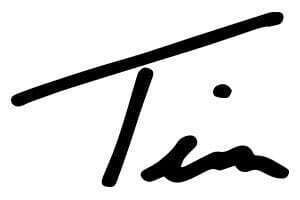 We are still here in Sylvain educating the next generation of Haitians, and we are excited for the year to come. In the 2021-2022 School year, we were proud to graduate all 124 students. 100% of our preschool and primary students passed their exams and moved to the next grade!
read more