We believe strongly in people traveling to Haiti on short-term mission trips. As a mission, we take very seriously the opportunity to introduce you to the work God is doing in the areas in which we work. We are excited to share with you the vision God has presented to us and pray you continue to be part of the solution, even after you return home. Our hope is that both you and the Haitians are blessed by your time in country.
Together, as brothers and sisters in Christ, we learn from each other and bring hope to one another. We are all the hands and feet of Christ. We trust God will work through all the planning, preparation, and prayer to make your trip a powerful experience to glorify God.
"May my heart break for the things that break God's heart." – 

Bob Pierce
7 DAYS EXPERIENCING AND SERVING
Our standard trip is 7 days in country, with a possible day or two on each end for travel. 
We have opportunities for you to serve in Pignon. Accommodations are nice, with bunk-bed style rooms, 24-7 power, clean water, indoor plumbing, and three meals a day. We will have staff on the ground to project manage and translate upon your arrival in Pignon. Travel in can be through commercial airlines in Port-au-Prince, Cap Haitian or private airlines, Missionary Flights International.
While serving with MH4H, we coordinate your travel, housing, food, and logistics. We have experienced people on the ground and want to ensure you can have maximum impact.
We welcome teams up to 20. We are also open to families who want to serve together.
If you are a trip leader, or want to organize a team, please contact us.
Cost
A standard trip package includes:
Price: Typically $1,600 to $2,000, including airfare*
*If flight is needed from PAP to Pignon, additional costs may apply. This cost is subject to change at anytime and based upon group size.
ACCOMMODATION
Teams stay on our campus located in a small rural community in Pignon. Our accommodations are very comfortable, with room enough for teams of up to 24. Our guest house has the following:
Dormitory style rooms for 24
2 bathrooms, with 2 showers and 2 toilets in each
Clean water and modern plumbing
Fully functioning kitchen with stove and oven
Fans and spacious rooms to keep you cool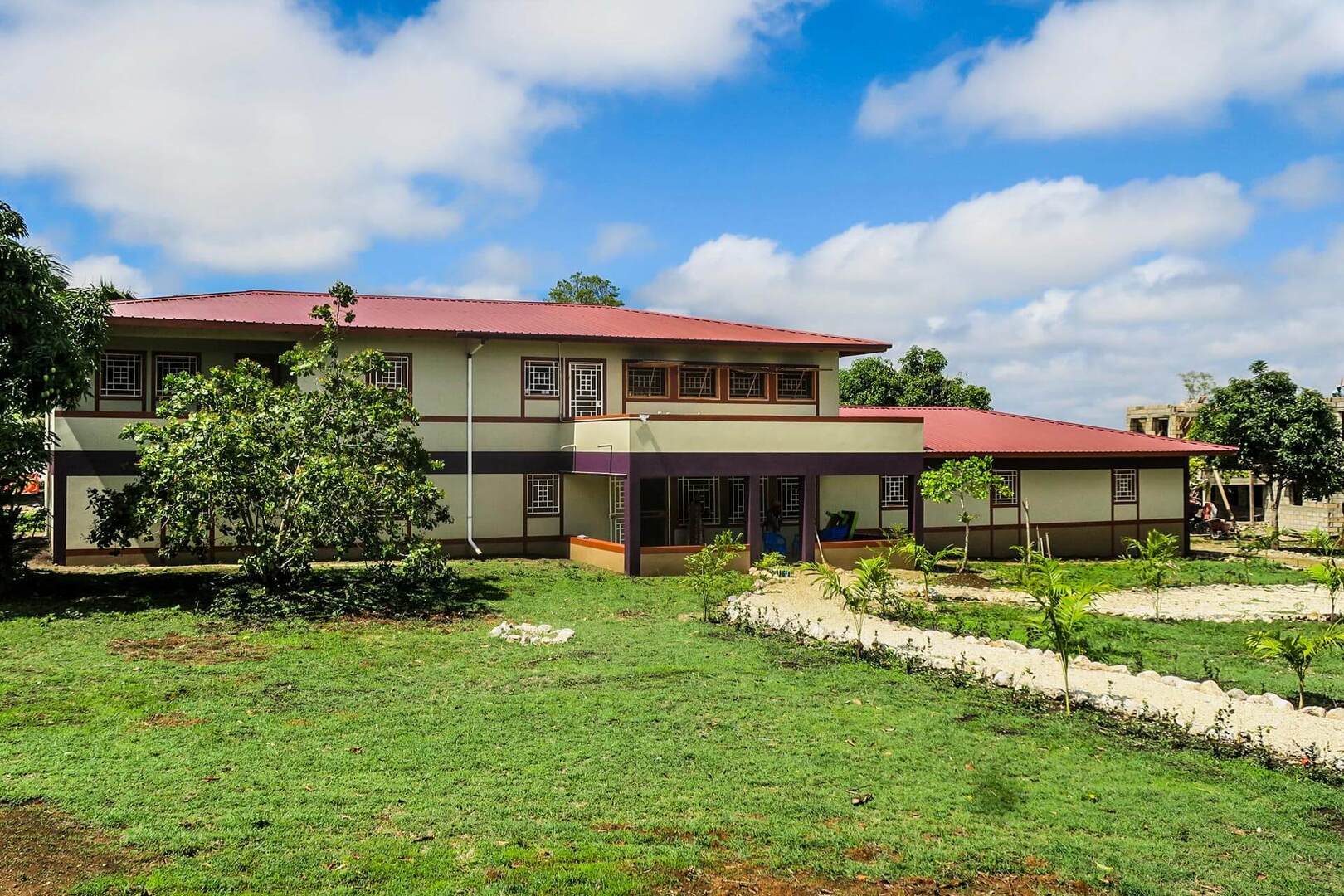 PAY FOR YOUR TRIP
Once accepted, the next step will be to submit your trip deposit ($500, transferable, non-refundable). You may also mail deposits to our office. With either method, please include a note with your name and trip date.
Pay online
Click here to pay online through our donation portal
pay by check
 Mail checks to:
Many Hands for Haiti
P.O. Box 204,
Pella, IA, 50219 
Once we receive your deposit, your plane ticket will be purchased. Even if you do not go on the trip, you will be responsible for the full cost of your airfare.
younger than 18?
Applicants younger than 18 applying apart from a mission team or parent/guardian will need special permission and references might be required. All participants under the age of 18 will require proof of parent or legal guardian consent. Please click here for this form.
The hope of a medically underserved nation. Read words from Kaytlyn Keeler, Northwestern student, reflect on her time spent in Haiti this summer.
read more