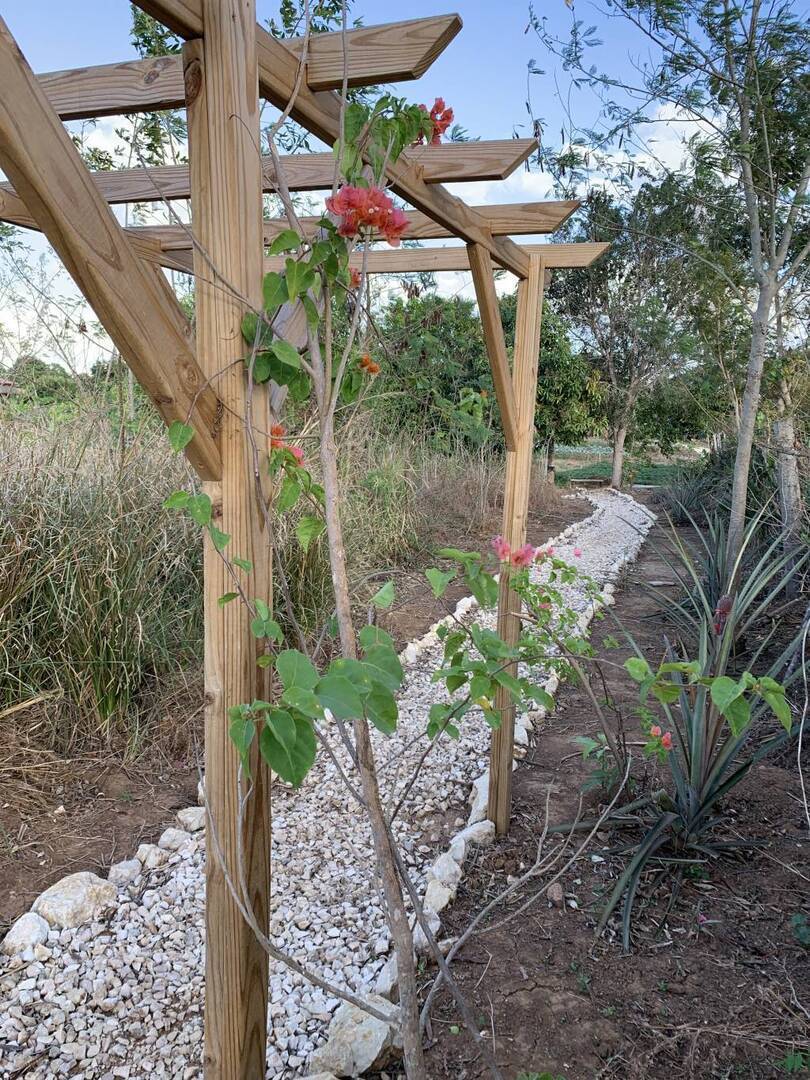 The title to this month's Kairos update has a few meanings. For one, it is another way to express penultimate or next to last.  As we announced last month, we are ending our service in Haiti with MH4H in March, and so this is our second to last monthly update/blog that we will be sending to you all. Just writing this brings a rush of mixed emotions as we consider that the end is drawing near for both our time living in Haiti as well as our partnership with MH4H and so many of you great people. We cannot thank you all enough for the wonderful support that you have showed us over the past three years. We will leave trusting that our work has been faithful, faith-filled, and will continue to bear fruit.
There were several changes to our return plan since our last email update last month. For starters, Darryl got COVID on January 13 and was quarantined until January 23. Fortunately, his symptoms were mild and he was sick for only a couple of days Shelly tested negative (for which we are grateful) but had to quarantine until Feb. 3. So we changed our flights and planned to return to Haiti on February 4. Then the CDC initiated some new travel restrictions that would now require a negative COVID test, within three days of travel (OR having proof of a positive COVID test within 90 days of travel PLUS a note from a doctor on official letterhead stating that the person had fully recovered and is cleared for travel), in order to be allowed in an aircraft flying into the U.S.  So, Darryl is fine and has the needed paperwork and we could likely find a test for Shelly. The problem for us was the scenario where Shelly returned to Haiti, contracted COVID here, got really sick (again) and needed to return to the U.S. for medical treatment. In checking on that we learned that she would not be allowed to board a plane and would either need to wait 14 days and re-test (and hope for negative result) or purchase an emergency medical evacuation flight. Neither option sounded very good, especially based on our experience a year ago when Shelly got extremely ill and needed to return. So together we decided that only Darryl would return for this last final stint. The title to this month's update works well with this situation as well (Last stint but One in both U.S. and in Haiti). Darryl returned on February 11 and will serve five weeks and is scheduled to leave Haiti on March 18. It will be hard to be apart (and he will REALLY miss having the Foodie there) but this was the best decision(s) for both of us. Shelly's health needs to be protected and Darryl has a few projects to complete and some transition work to do with some new couples coming in to replace us. Shelly will be continuing and completing her work from the States. So, even though apart we are together as one in this final segment of our Haiti journey.
Last month we shared the big news of our departure from Haiti and this month we have some more big news to share. God continues to direct our steps and next our path will lead us (back) to Visalia, California where Shelly plans to do some part-time Physical Therapy work and Darryl has accepted a two-year interim contract to be the Superintendent at Central Valley Christian Schools (CVC). CVC is where Darryl began his teaching career a LONG time ago and where we spent the first seven years of our marriage, and where our first child (Derek) was born. So, Visalia holds a special place in our hearts and it will be fun to return to where it all started. A big draw for us is that Darryl's aging parents and two of his four brothers live just a couple of hours north and so it will sweet to see them a bit more regularly for the next couple of years. Darryl's contract starts July 1 so we plan to move in late June. God is good and we are getting excited for this next chapter of life. There is a lot to do between now and our move (get house ready to sell, sell house, find a house in CA, pack, move, etc.) but we'll have some time post-Haiti to get it all done which is great!
Prayer Requests for this Month
For us as a couple as we find ourselves separated again. Pray that we'll each be safe/protected and that these final five weeks go by quickly.
For the wrapping up of the time serving in Haiti. For the work and for the transitions of new people coming on board to serve with MH4H.
For the Haitians as Darryl will be telling them on Monday, February 22. There will be some hard/sad conversations with various staff that we have come to love so much.
For the new couples coming on and for MH4H as the great work that we have been blessed to participate in will continue.
For us as we too begin to transition to our next adventure.
WHAT THE FOODIE IS UP TO
I am writing this from snowy (and beautiful) Michigan, while Darryl is in Haiti.  We are in another one of those times, where we are trusting God as we navigate unknowns of time apart and our time in Haiti coming to a close. Although I don't have the prayer path in Haiti available, I have found the paths in the woods conducive to my ongoing praying over MH4H and more. I have continued to write occasional prayer meditations for the American staff as we are working toward this being led by our Haitian pastor Wilna.
As a foodie, I am making the most of my time here to continue to learn about food as medicine from many different sources.  I continue to be intrigued by the power of nutrition – both what and how we eat in our shalom seeking.  Although not as intriguing as my food adventures in Haiti, I am experimenting with raw milk and making my own cottage cheese, or other cheeses.  The raw milk opportunity came up as I was studying some Physical Therapy with a friend who owns a clinic here. 
I continue to have some "sticker shock" when I buy avocados here. For the price of one small one here, I could buy 10 large ones at the market. 
I want to thank each of you for walking this journey with us.  The love, financial gifts, and encouragement were the tangibles in a season of unknowing.  Although I wouldn't say I now know all that much more, but what I have learned is this: God is more unpredictable,  more counter culture, and  more loving than I appreciated before our time with MH4H.  I have learned that people want to be valued, cherished, and empowered to be their own unique selves.  And I've learned to celebrate those uniquenesses as expressions of our God who inspires creativity and beauty. 
I will miss the beautiful people and friends we made.  I will miss the spectacular sunsets and beauty of the  land.  I am thankful for this challenging, heart exposing and growing, and beautiful opportunity.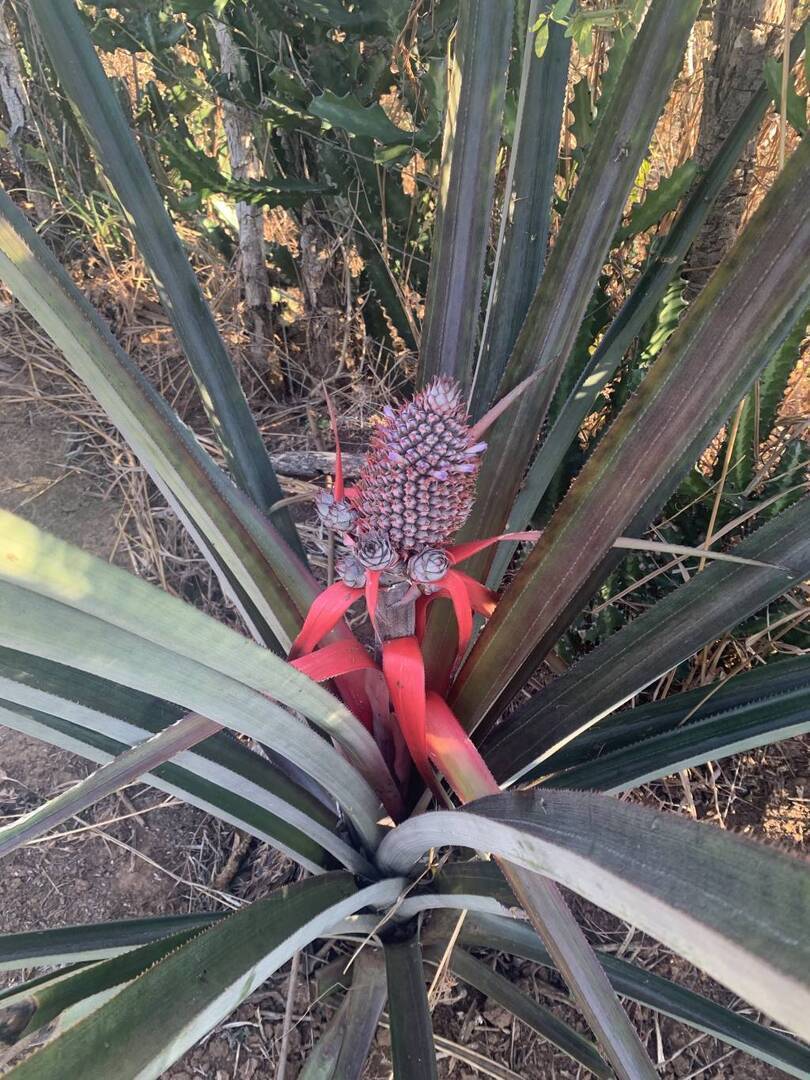 DĀWOL's DOINGS
I think that these last five weeks will fly by. I have a lot to do but they are important things and I want to finish well/strong. There's no room or time for coasting to the finish line for sure. I'm not gonna lie. The weather down here is the best part of the return. I experienced a 100+ degree temperature variance in a matter of three days as it was -15 in Iowa and 93 here when I arrived. Here is a list of some of the things that I want/need to get done yet before I leave next month.
Collect second tuition payment for all 100 School of Light students (happening now).
Hire a school director (work to begin August 1) = Reviewing the 21 application packets this week and next. Inviting top 5-6 to come for written exam first week of March. Invite top three from written test for interviews the week of March 8. Rank interviewees and secure director by March 18.
Meet with and share the news that I am leaving on March 18 and that our time serving and living in Haiti is coming to an end. I plan to have most of these conversations on Monday, February 22.
Collect individual photos, heights, and weights from the 120 sponsored students in our 180 for Haiti program (these student attend one of three schools in Sauvanette)
Welcome and help to transition some new couples coming in (February 25). This will involve going over various documents and talking though as much as possible in the three weeks we have together. (I'll be available via email after I leave for sure)
Help with our second goat distribution for our current PS1 families. (February 25)
Present a session at a Spiritual Retreat (February 26-28) that we are planning for our Haitian managers (6) and the American staff who are here.
Participate in our all-day, quarterly Traction (organizational planning and goal setting) meeting (March 8)
Plan for and execute a Seed Corn Seminar (March 13) as we are inviting 30 local farmers to participate in Phase 2 of our seed corn project.
Pack up any of our personal things that we want. We are leaving most things.
Saying the goodbyes will definitely be the hardest part about ending our time in Haiti. I have established so many relationships with the people here and I will miss them tremendously. And the children!  Oh my how I will miss these precious little ones. We hope to return occasionally for visits but that will happen as the opportunities present themselves and time allows. We have learned much and loved more. Thank you for loving these beautiful people & children with us. 
UNTIL NEXT MONTH….FOR THE LAST ONE…