Many Hands for Haiti seeks Life Transformation in Christ with everything we do. Our areas can be seen in six main pillars. Follow the team as they experience, firsthand, MH4H's programs while learning more of Haiti's culture.
To read the team's previous blog, click here. 
Today was a day of learning. We spent the day on campus learning more in depth about Many Hands and their programs here. There are six main pillars of Many Hands for Haiti, they are education, economic development, agronomy, leadership development, safe homes, and medical assistance. We talked in depth with Darryl DeRuiter, who is the Organization Development Manager here, about each pillar. All spiritual development that grows here at Many Hands comes from these six pillars.
Our day consisted of many different activities. A truck left at 5:00 for a group to climb the mountain and they returned around 10:00. Those that stayed back enjoyed quite a few other activities. Before our activities though, Lon, Monica and I had a bit of fun greeting the preschoolers for school. When all the kids arrived, they sang their national anthem while rising their country's flag on the flagpole; it was so beautiful.
The first activity for those who did not climb the mountain was experiencing the new prayer path on campus. The prayer path is a rock path that walks you through the crops in the agronomy area. Along the path are 5 benches. Each bench has been assigned a word for different ways to pray; for example, two of them were relinquish and protection. After the main tour of the prayer path, each of us grabbed a bucket and filled them with water. To experience what it is like for a Haitian to carry a bucket of water home from either a well or the river, we carried our buckets around the prayer path. It took about 5 minutes to fully walk the path which is how long it typically takes for one to walk home (in Sylvain) as they carry water. It was very neat to experience one of the Haitian's daily activities.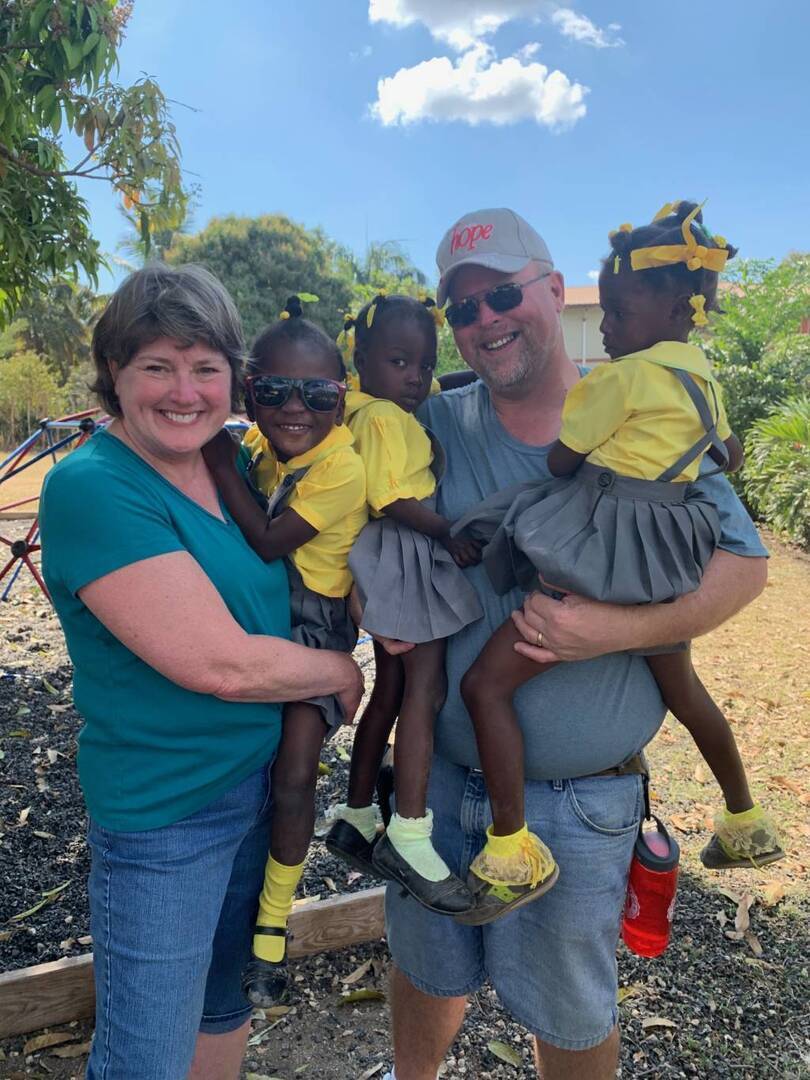 After the prayer path, we headed into a meeting to talk about the six pillars that I already mentioned. Following that meeting, we moved up to the roof of Irene's place and talked to Darryl again about the history behind the country of Haiti. When our history lesson was finished, we took an hour to play with the preschoolers and babies from the Thousand Days program here in Sylvain. Lon had quite a group of friends following him. It was so funny to see him sing and the kids repeat him – they had quite a blast. There was also a creole lesson in the afternoon, we learned how to have a simple conversation with Haitians. The last activity we experienced was an explanation and tour of the agronomy programs including gardens and animals. 
Finished with all our activities on campus, the last part of our activity day was spent walking to check out what we call "goat land", it's simply the area where Many Hand's has signed a lease to keep goats at as part of the agronomy program. The 5 minute walk there was very peaceful and eye-opening. 
For Karmen and Christi, they spent the day traveling to and from Hinch. They rode a motorcycle for about an hour and a half to get there. There was a lot of dust so it was essential to use bandanas as face masks.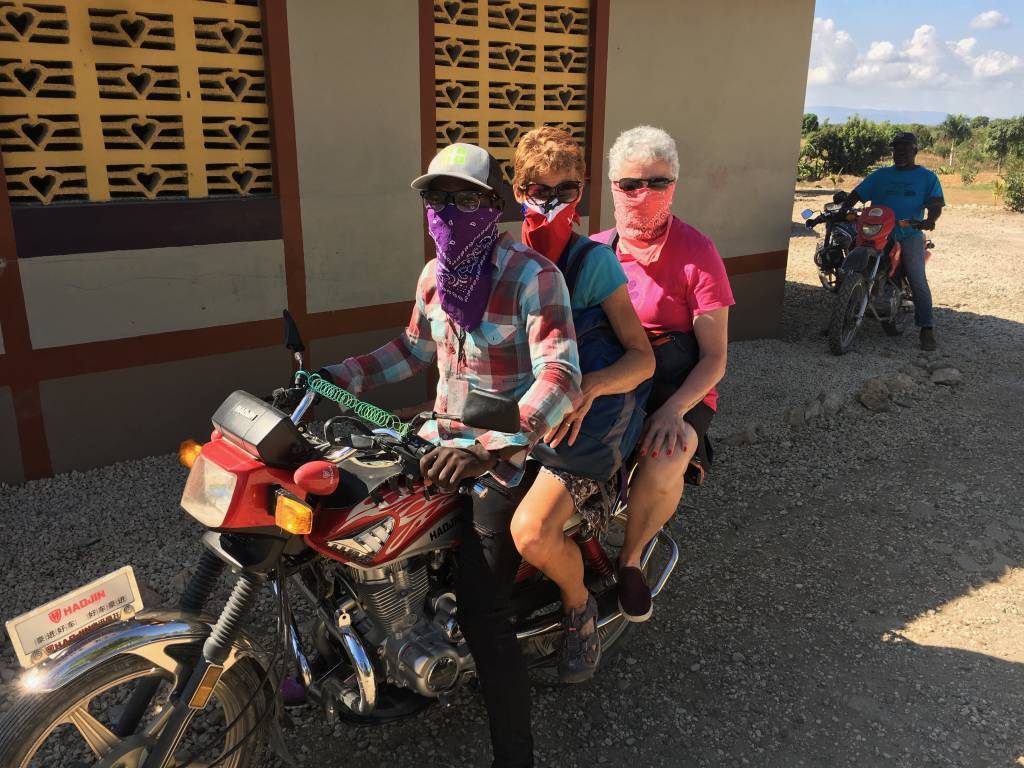 Following their return, we all gathered to eat dinner and play banana grams. As you can see, we had fun writing a little message to Scott with our tiles since he also couldn't join us for this trip. Since flat Scott wasn't wearing the right tie-dyed shirt for the color run, we thought we would wait until tonight to take him off probation and let him know we miss him too. 
An amazing God moment I witnessed today was rain. It is something so simple, but it means quite a lot. This morning we sent many prayers for rain today. A verse that I was reminded of comes from Isaiah 41:10. It says,
"Fear no, for I am with you; be not dismayed, for I am your God; I will strengthen you, I will help you, I will uphold you with my righteous hand".
Praise God for his gift of rain. We all learned so much today and I am personally so grateful that I got to learn more about Haiti and Many Hands through each activity we got the opportunity to participate in. God's love for us all is so vast and being able to be apart of his kingdom both here and in the United States is the greatest opportunity I will ever receive. The most powerful thing to remember is that "Bondye renmen ou": God loves you. 
Christina Mueggenberg