100+ leaders. 10+ communities. One goal: Servant-Hearted, Christ-centered leadership.
Through this program, we seek to transform people by showing them how to lead like Jesus. With a two-year commitment to the program, this gives us an extended period of time to teach deep leadership principles.
Leaders attend our conferences four times a year for a two day conference, where they learn from local and international speakers on servant-hearted leadership. In between the conferences, they perform projects in their community to gain a better understanding of leadership in action.
In 2017, we graduated our first class of 100 leaders from 10 communities. In 2018, we have our second set of leaders, with 122 leaders from 19 communities.
Through 4 areas of foundation, we help transform the hearts of community leaders,
equipping them to go back into their communities and lead as Godly examples.
Support the Development of Leaders
Donate and help us transform Haiti by raising up servant-hearted leaders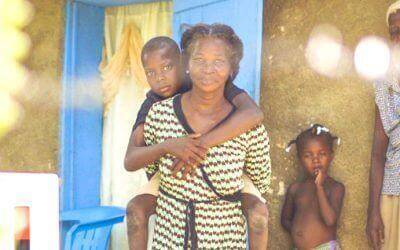 Khaki's Story Healing through P.E.T. Carts Khaki was your average boy, but at the age of four, something changed…Khaki could no longer walk or stand on his feet. This is his story. A visiting mission team were distributing food in Khaki's rural community. They found...
read more