ABOUT MEDICAL ASSISTANCE
We work with the marginalized in Haiti: children, handicapped, and kids with special needs. These groups of people are overlooked by typical society and many are treated poorly, with no chance of a future. We change the direction of these lives, by giving them access to health care and showing them love and dignity.
Mobility Cart Distribution
Bringing isolated people mobility and hope.
Partnering with Mobility Worldwide in Leighton, IA, we distribute Mobility carts to give freedom and dignity to the lame. These hand-cranked devices are built to withstand the difficult dirt roads in Haiti. Mobility carts bring these once isolated people some independence and allow them to become more active members of their communities.
THE DISTRIBUTION PROCESS
Using local ministries and churches, we find and identify potential candidates. First, we test them to see if they have the strength and capability to use a Mobility cart. Once they pass, they are then given a donated cart, free of charge. We teach recipients to use their cart and some basic education on ways to care for it.
As of March 2020, we have distributed over 550 carts throughout Northern Haiti, giving life-transforming mobility to those that can't walk. MH4H employs Haitian staff who visit Mobility cart recipients, providing maintenance for their carts.
THE IMPACT
Since distributing Mobility Carts, we have seen amazing changes in individuals and communities. In 2016, 20 Mobility recipients in Hinche decided to form a Disability Support Group. After receiving their carts they were able to get out of their houses. They realized they weren't alone in their struggles and needed to support and encourage each other. This group provides a voice for a once ostracized people, and provides a safe place for others to come into community.
Often, the benefits of a Mobility cart go beyond the recipient, with family members who care for their disabled relatives now free to work or go to school. Elvie, a young woman in Hinche who received a Mobility Cart, regularly relied on her brother for a ride to school. A Mobility cart meant that Elvie was able to go to school, the market, or out with friends on her own accord giving her brother more time to work.
Medical Check-Ups
Providing access to health care for those in need.
THE PROBLEM
Many in Haiti have no access to trained doctors, medicine, or medical equipment. Even if they do, they simply cannot afford the most basic of care. This forces many to try outdated medical methods or even voodoo practices to help treat the most basic of health issues. This leads to a cyclic range of problems that can cause more harm than good.
A combination of malnutrition, poor housing, a lack of basic health education, and little to no access to health care creates an environment where simple to treat sickness can because a life-threatening medical emergency.
OUR SOLUTION
Through our programs, we utilize local qualified nurses to provide basic medical assistance. This includes check-ups, prescriptions and immunizations. Also, using local leaders, we find those in desperate need and intentionally walk alongside them. We identify the cause of their medical issues, find the best solutions to treat them, and then look to educate patients in preventative measures to reduce the risks of further problems.
PROVIDE MEDICAL ASSISTANCE NOW

Donate and provide a P.E.T. Cart or cover the cost of medicine for someone in need.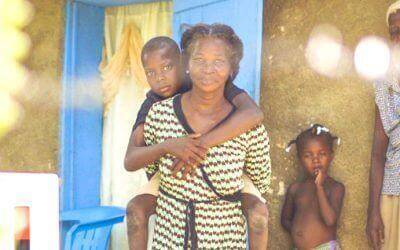 Khaki's Story Healing through P.E.T. Carts Khaki was your average boy, but at the age of four, something changed…Khaki could no longer walk or stand on his feet. This is his story. A visiting mission team were distributing food in Khaki's rural community. They found...
read more