Change Starts One Family at a Time
The Love in Action model focuses on sustainable development to strengthen families living in poverty, giving them ownership over their futures. This innovative approach gives families the resources and opportunities they need to rebuild their lives, restore their family, and renew hope in the community.
How We Do This
We believe that by walking with children and their caregivers from the beginning of a child's life, we can break the cycles of poverty and create lasting change. To do this, Many Hands for Haiti focuses on a 3 step process that runs over seven years.
This process aims to REBUILD the foundation, RESTORE the family, and RENEW the community.
Belief: Every child deserves to be fed from 0-2
Belief: Every parent deserves the power to take care of their family
Belief: Every Community deserves the opportunity to thrive
Through this process, we aim to strengthen impoverished families, building a solid foundation for them and their communities. We want to prepare them for a time when we will end our services and investment in the family, and they, in turn, will need to invest in one another.
Our Love in Action Programs
Being Love in Action means intentionally walking with families. We created focused programs to give families the support they need for the best possible chance to rebuild, restore, and renew. Our First 1,000 Days and Power to the Parents programs are the tools we use to focus our efforts, investing in families and laying a foundation for change.
First 1,000 Days
This program focuses on the first 1,000 days of a child's life, which is the most critical time for providing the most robust possible foundation for a child's future. Early intervention will substantially and positively impact physical growth, mental development, social development, health, and the child's overall well-being.
We believe good nutrition is the first essential step in addressing a child's and parent's needs.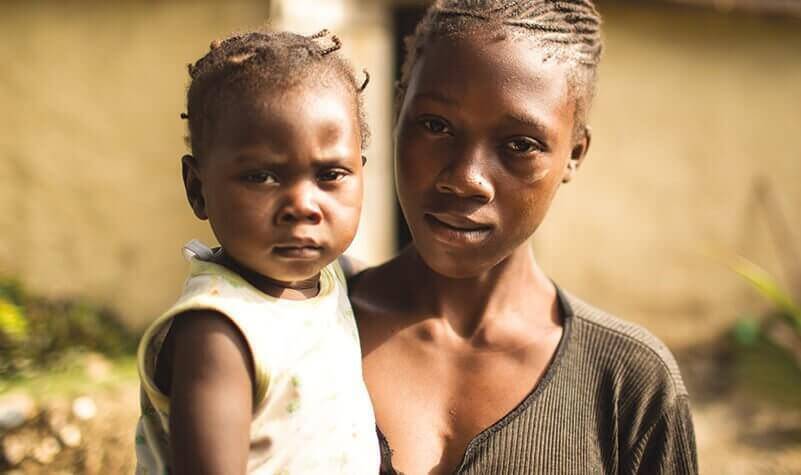 Power to the Parents
This program focuses on children and their caregivers. We continue to lay the foundations for children ages 3-5 through cognitive, social, and spiritual development. We also walk alongside caregivers who receive many skills through learning and development. We open opportunities for families to enroll in preschool, participate in agricultural programs such as the Husbandry Economic Project, and establish an education fund. Power to the Parents creates opportunities for families to grow.
We are called to support and lift parents in Haiti, restoring their ability to provide for their children. With this support, walking with them in Christ's love, we empower parents to provide for their families.
Transform Families through our Love in Action programs!
Your annual or monthly donation will support children and families in all of our Love in Action Programs in the Central Plateau of Haiti. Your choice to become Love in Action changes lives, giving hope for a better future. Donate now and be Love in Action. Love in Action partners will have access to:
News and Updates
Personal stories, testimonies, and interviews
Reports on children and families
Photos of special events