In the late afternoon on Thursday, March 5, the U.S. Department of State raised their travel advisory for Haiti to level 4: Do not travel. The reasons given were due to crime, unrest, and kidnapping. To the best of our knowledge, there was not a specific incident that escalated this advisory, but rather an accumulation of activity, mostly based around the Port-au-Prince area. In 2019, the travel advisory was raised from its normal level 3 rating to level 4 from February 7, 2019, to June 11, 2019. 
This morning, I received written communication from our Operations Manager, Darryl De Ruiter; Security Manager, Abner (Kalot) Alexis; and our Agronomy Manager, Claudin Augustin, stating nothing is different in Haiti than has been for the last several months. Port-au-Prince is really bad, and we do not recommend anyone to travel in that area. Things in Cap Haitian and Pignon remain calm, as usual. Since the beginning of 2020, we've hosted 9 mission teams with no safety incidents. Because of our unique relationship with Missionary Flights International (MFI), we fly our teams from Ft. Pierce, FL, to Pignon, Haiti, without having to travel by road from any of the major commercial airports in Port-au-Prince or Cap Haitian. MFI lands on the grass airstrip, located less than a mile from our campus, and we safely transport teams to our campus and serve in the communities where we have long-standing relationships.
Many Hands takes the level 4 travel advisory seriously and our policy is as follows: we will allow teams to travel with us to Haiti, if they travel to Pignon via MFI, they are fully aware of the level 4 travel advisory, and our staff in Haiti deems it safe for the team during the week they will be with us. During the time in Haiti, we will limit our long-distance travel (no trips to the Citadel or waterfall in Hinche) and only serve in areas where we have a long-standing relationship and built-in trust in the community. This policy is subject to change in the future based on real-time data from the field. Each trip is evaluated on a case-by-case basis, and we will have discussions with each team leader. 
Please pray for the people of Haiti, as the long-term instability has dire consequences for most of its citizens. Pray for wisdom for Many Hands for Haiti, as we navigate this level 4 advisory again for our ministry. Pray for continued calm in the Pignon area and for us to be able to continue serving our brothers and sisters in Christ, reflecting God's love for His people. May we be unified as the body of Christ in thought, action, and deed. 
Be blessed,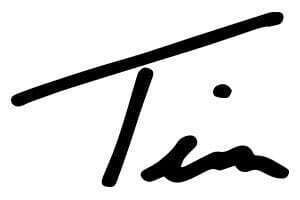 Tim Brand
Founder and Executive Leader, Many Hands for Haiti