On February 7, the country of Haiti went into a prolonged state of unrest. As many know, nothing in Haiti is easy, nor simple. This instability began back in 2015, when a transitional government held an election, with President Jovenel Moise elected with less than 20% turnout. In July 2018, a nationwide protest ensued over the PetroCaribe corruption scandal. The end of the Venezuelan oil contributed to a fuel crisis that has continued over the last seven months. Another nationwide protest happened in November 2018, but neither brought about much change at the national level.  On February 7, "Operation Lock Down Haiti" went into effect, the goal of which has been to shut down Haitian life, hitting political, social, economic, educational, and medical aspects. The opposition is demanding the president to resign because of government corruption, gas shortages, a devaluating national currency, and a spike in the cost of basic goods. Over the past 11 days, these protests have blocked most major roads, most businesses have been closed, schools have been closed, goods are not being transported, fuel is in short supply, and transferring money between banks is difficult. The shutdown is leading to nationwide suffering, as many in Haiti have little margin to live on in good times.
The U.S. State Department issued a Level 4 "do not travel to Haiti" advisory for U.S. citizens on Thursday, February 14. The Embassy has also evacuated any non-essential personnel and has told others to take similar precautions. Many rumors exist as to when this lockdown will end, but no clear answers are available at this time.
Many Hands for Haiti is positioned well to handle this type of unrest. The community of Pignon is traditionally a quiet town, with strong community leaders and is far enough away from Port-au-Prince (where the majority of the unrest is happening). We have seen very little direct action in Pignon, but we are feeling the indirect effects of the country being shut down. Gas, schools, food, commerce, and banking have all been disrupted. On our campus, we run 100% solar and we have a deep water well, so those basic needs are not an issue for us. We did have to cancel school at the end of last week, as we did not want to put our children or families in harm's way. We are planning to have school this week, depending what other area schools do (think snow days in Iowa – once one cancels, many others follow suit). We also are still running the First 1,000 Days feeding programs for children and caregivers and will continue to do so as long as we are able to purchase supplies.
We had a mission team with us from February 7 through February 14 and they were able to do most of the normal team activities, as long as we stayed close to Pignon. We did cancel the next team, Mobility Worldwide, as we did not want to take precious resources away from the Haitian people by bringing in more Americans. Moving forward, we are on a case-by-case basis with each team, evaluating the situation in real-time. If the U.S. State Department keeps Haiti at a Level 4 advisory, per our policy, we will not send teams. If it goes back to Level 3, there is a possibility we will send teams back to Pignon via MFI.
On the staffing side of things, to reduce our in-country personnel footprint, some of our U.S. Haiti staff is heading back to the U.S. until the timeline of this lockdown is more clear. That is not due to dangers in our area, but rather to reduce the resources needed at this time. We want to conserve our resources to be a benefit for the community, as our Haitian families need our support now more than ever. This is not an evacuation, as our staff drove their motorcycles to the Pignon airport and boarded the plane in peace. Our prayer is for all staff to return to Haiti in March, but we will monitor and make the best decisions for our staff, our organization, and the great Haitian people.
For those asking how they can support Many Hands for Haiti at this time, we don't need emergency funding to deal with this crisis at this time. We are asking people to sign up to be monthly Love in Action child sponsor supporters, as we launched this initiative to sponsor 120 children and caregivers on February 14. This monthly support helps us remain strong in providing daily, relational, and life-transforming support to our families in the Pignon area, now and in a more peaceful future.
Lastly, we are asking for all of us who love Haiti to pray through the Scriptures for the country of Haiti. These prayers come from Prayers that Rout Demons by John Eckhardt. We invite you to intercede in prayer for our brothers and sisters in Christ in Haiti. These prayers are for believers who have a hatred for the works of darkness (Psalm 129:31). The prayers below are designed to demolish strongholds. God's Word is like a hammer that breaks the rock in pieces (Jeremiah 23:29). Satan has been defeated through the cross and the blood of Jesus. Principalities and powers have been spoiled (Colossians 2:15). The prayers of David ended in Psalm 72, as he prayed the whole earth would be filled with God's glory.  This is our prayer for Haiti.
Scriptures to Pray for the Country of Haiti in the name of Jesus
Isaiah 60:3 – We pray for the leaders of Haiti to come to the light.
2 Samuel 23:3 – Let the leaders be just, and let them rule by the fear of the Lord.
Psalm 72:12-13 – Let the poor and needy people of Haiti be delivered.
Psalm 72:8-9 – Let the Lord's dominion be established in Haiti and let His enemies lick the dust.
Psalm 96:1-3 – Let Haiti sing a new song, bless His name, and show forth His salvation from day to day.
Ezekiel 47:9 – Pray for the healing waters to flow into Haiti.
Isaiah 28:18 – Let every covenant with death and hell be broken in Haiti.
Psalm 67:1-2 – Let God be merciful unto Haiti and bless Haiti, and cause His face to shine upon Haiti.
Let His way be known and His saving health.
Isaiah 52:12 – Let Haiti be sprinkled by the blood of Jesus.
Isaiah 43:19-20 – Ask the Lord to do a new thing in Haiti by giving living waters in the wilderness and streams in the desert.
Revelations 22:2 – Pray Haiti will be healed by the leaves from the tree of life.
Daniel 7:14 – Pray Haiti will submit to the rule and reign of Christ.
Be blessed,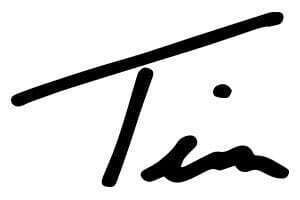 Tim Brand
Founder and Executive Leader, Many Hands for Haiti