Micah Aurand
Administrative Coordinator
"Is this not the fast that I have chosen:
To loose the bonds of wickedness,
To undo the heavy burdens,
To let the oppressed go free,
And that you break every yoke?
Is it not to share your bread with the hungry,
And that you bring to your house the poor who are cast out;
When you see the naked, that you cover him,
And not hide yourself from your own flesh?" Isaiah 58:6-7
Her Role
Micah grew up in Iowa pursuing a passion for ministry in missions from a young age. After she graduated from Christ for the Nations Institute in 2014, God directed her back to Iowa where she began working with Many Hands for Haiti in 2016 as the Assistant Manager at the Many Hands Thrift Market.
Now living in Haiti as the Administrative Coordinator, Micah facilitates communication between the U.S. and Haiti bases. This includes sponsor communications, helping staff prepare for incoming short-term mission teams, as well as key marketing support for our U.S. staff. 
Working side-by-side with our Haitian staff, Micah oversees the Hydroponics and Medika Mamba Programs. She is also the lead in launching our Adult Literacy Classes as part of our Love in Action initiative.
Micah builds relationships in the local communities, conducting interviews and sharing stories of transformation with our supporters. She says, "I love sharing the stories of the Haitian people. Learning someone's real story creates a connection that I can share with these families. This connection creates relationship and relationship harbors lasting change – for them and me. Read the story of the woman at the well in John 4. My favorite part is verses 39-42. The village people state it wasn't the woman's story which made them believe in Jesus. Personal contact with the Savior was the only thing that could change their hearts. However, it was the woman's testimony which paved the way for those people to have contact with Jesus in the first place. Every person's story is a chance for God's glory to shine!"
HOW CAN YOU HELP?
By supporting Micah financially, you are enabling her to continue the daily work God has called her to do in transforming communities and walking in love with the people of Haiti. Simply click the button below and fill out your information. Please know that she is grateful for every gift, however big or small.
Join our mailing list for updates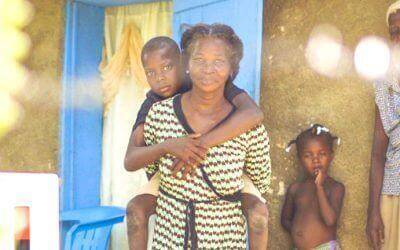 Khaki's Story Healing through P.E.T. Carts Khaki was your average boy, but at the age of four, something changed…Khaki could no longer walk or stand on his feet. This is his story. A visiting mission team were distributing food in Khaki's rural community. They found...
read more