It was late June 2007, and I was sitting in the Minnesota House, sweating profusely from the heat and humidity in Haiti. All week, we'd been busy with various projects around town and at the same time, there was a woman from Vienna, Virginia, staying at the house, also working on projects all over the Central Plateau. At first, I was a little put-off by her, as she was going a-mile-a-minute, constantly on the phone or in the process of going somewhere. On that day though, we both had a chance to sit down and enjoy an ice-cold, sugar cane infused, old-school glass bottle of Coke and share our hearts for the work in Haiti. Karen Carr planted a seed in me for what could-be and should-be for the work in Haiti, and I saw in her what I wanted to be when I grew up. She paved the way to launch Many Hands for Haiti and was a major source of encouragement to me during the early years of ministry.
On January 30, 2008, I sent an email to Karen*, telling her of my hopes for the Iowa organizations working in Haiti to come together to drive indigenous change. I shared how the mission statement and values we were moving towards were similar to that of Community Coalition for Haiti (CCH), the organization she was the Director of at the time. As has been our philosophy from the beginning, we were not into reinventing the wheel, so I asked if we should look at being a chapter of CCH, called CCH-Iowa, or do the paperwork to be a 501(c)3. Within the day, I had a positive response from Karen, discussing her desire to work together, as "a cord of three strands cannot easily be broken." We agreed to pray on it and present it to the Board of Directors of CCH in Washington, D.C. A month later, 2/27/2008, CCH-Iowa was approved, and we received our first check of $15,750 from First Reformed Church in Pella, IA, on 4/18/2008. We operated as CCH-Iowa for the first year of our ministry, until we received our 501(c)3 paperwork from the IRS on May 7, 2009. Believe me, we asked a lot of churches and organizations to prayerfully consider this type of partnership and no one said yes, except for Karen and CCH. It gave us a first step, wading a little deeper into this dream.
"Karen Carr…paved a path for us to start down in Haiti.

"
In November 2011, I went full-time as Executive Leader of Many Hands for Haiti. One of the first people I talked to was Karen Carr, as I needed a mentor in this new role. Karen willingly shared her experience with me, as she was always about three years ahead in ministry. Their model for change and our model for transformation were very similar and it was encouraging to share best-practices together. Hearing about their challenges and learning situations was also strangely comforting, as they were very similar to our challenges. With these shared experiences, we were able to lift each other up and share wisdom in serving the people in Haiti. I could always talk to Karen and have another shoulder to lean on in tough times.
Right before Jesus started His ministry, He paid a visit to John the Baptist. John had been on mission for some time, preaching in the wilderness and preparing the way for the Lord. He was the real deal, making clothes of camel's hair and eating locust and wild honey, all while speaking truth against the leaders of the day and baptizing followers. Jesus came to observe John's ministry and be baptized. John was a forerunner for Jesus, living on mission, gaining a following, bringing truth to those who listened, and ultimately being wrongfully executed. John paved the way for Jesus, allowing Jesus to have greater impact with His followers when He walked this earth. This was huge, as Jesus had a finite time on earth, and only three years of public ministry.
Karen and CCH were our John the Baptist in the Pignon area. For their own reasons, CCH pulled out of working in the Pignon area in 2012, choosing to focus their efforts in the Jacmel area. Karen left CCH in October 2013. Much like John the Baptist, their call into Pignon wasn't fulfilled the way they had hoped. But, without CCH's influence on us, we aren't who we are today. They were the forerunners in Pignon for us to have deeper impact in a shorter amount of time because they had gone before us. We are forever grateful for the belief and actions of Karen and CCH to launch us into ministry.
Many Hands for Haiti stands on the shoulders of Karen Carr and Community Coalition for Haiti, who paved a path for us to start down in Haiti until we were strong enough to cut our own path. It is because of Karen's generosity to help and mentor me that I take time to help and mentor others coming behind me in ministry. She showed me how to do this and why it is important. We are better together: Jesus' ministry was better because of John. I am better because of Karen. Many Hands is better because of CCH. May this be passed on from us, as it is our prayer that many lives and organizations are better because of Many Hands for Haiti.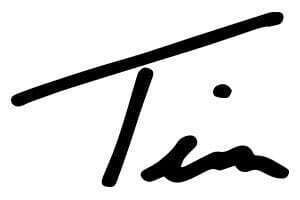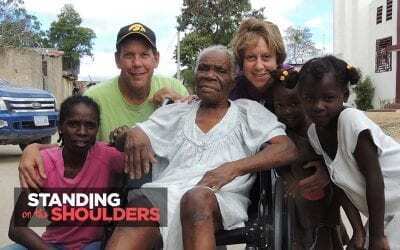 Many Hands stands on the shoulders of Tim and Lucia Van Maanen, whose sacrificial "I'm with you" spirit forever set our organization on God's path.
read more