READ READ THEIR BLOG
"When the call came to be a part of MH4H in Haiti, it was clear that all our experiences in life had led up to this particular assignment God had for us. The MH4H vision and team inspire and direct our day-to-day adventures as we help in the transforming work that only Jesus Christ can do."
Their Role
With an impressive resume, Craig and Christi have spent 40 years working, accruing experiences ranging from resort management, youth ministry, sales, and business ownership.
Receiving their call to Haiti, they use their plethora of experiences to manage our operations and the work we undertake in rural communities in Pignon, Haiti.
This includes managing resources and finances in our programs in the areas of Agronomy, Education, Leadership Development, Medical Assistance, Safe Homes, and Economic Development.
They also work with a growing staff of 80+ workers in-country, identifying and utilizing their skills as we grow.
Christi says: "Each aspect of the work feels like an extension of how God is calling us to be used for His Glory. Being able to share Jesus with coworkers, neighbors and friends as my 'job' every day is such a priceless reward. A common remark I seem to make to family and friends is, 'This is the most challenging, yet most rewarding thing I have ever done.' And I like it that way."
Mailing address:
Craig and Christi Gabhart
3170 Airmans Dr. MH4H # 1045
Ft. Pierce, FL 34946
HOW CAN YOU HELP?
By supporting Craig and Christi financially, you are enabling them to continue the daily work God has called them to do in transforming communities and walking in love with the people of Haiti. Simply click the button below and fill out your information. Please know that they are grateful for every gift, however big or small.
Join our mailing list for updates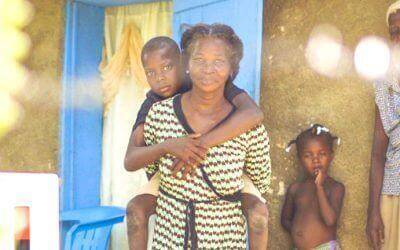 Khaki's Story Healing through P.E.T. Carts Khaki was your average boy, but at the age of four, something changed…Khaki could no longer walk or stand on his feet. This is his story. A visiting mission team were distributing food in Khaki's rural community. They found...
read more